How we check each and every throw before sending them out to you!
This April, as always, we welcome two UK textile undergraduate interns, Esther and Louisa, to the Anna Champeney textile studio.  Here they have the chance to find out how a small design and production studio like ours works and take part in almost every aspect of the work, assisting in loom preparation, sampling, production, finishing and marketing and packaging, as well as research.
Here you can see Louisa checking through new stock of our merino Blok throws and looking out for any manufacturing errors not already spotted and corrected at the mill.
So we can send you your blanket in perfect condition.
You can also see images on Instagram with tags #viewfromthestudio #annachampeney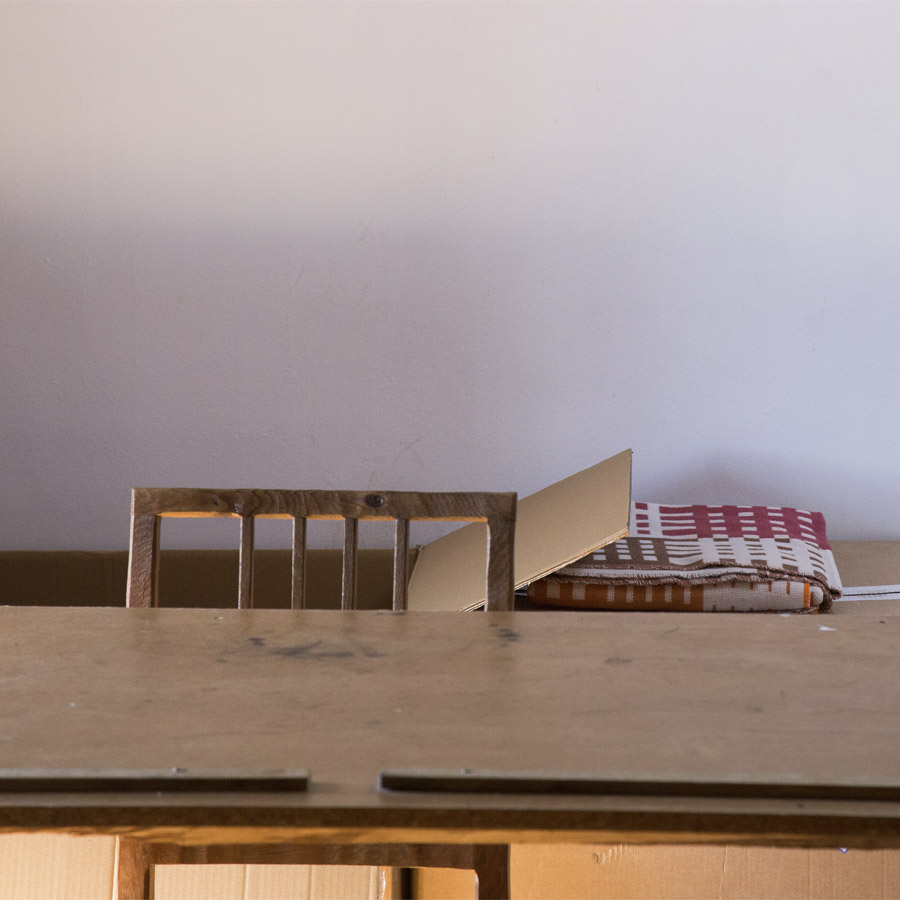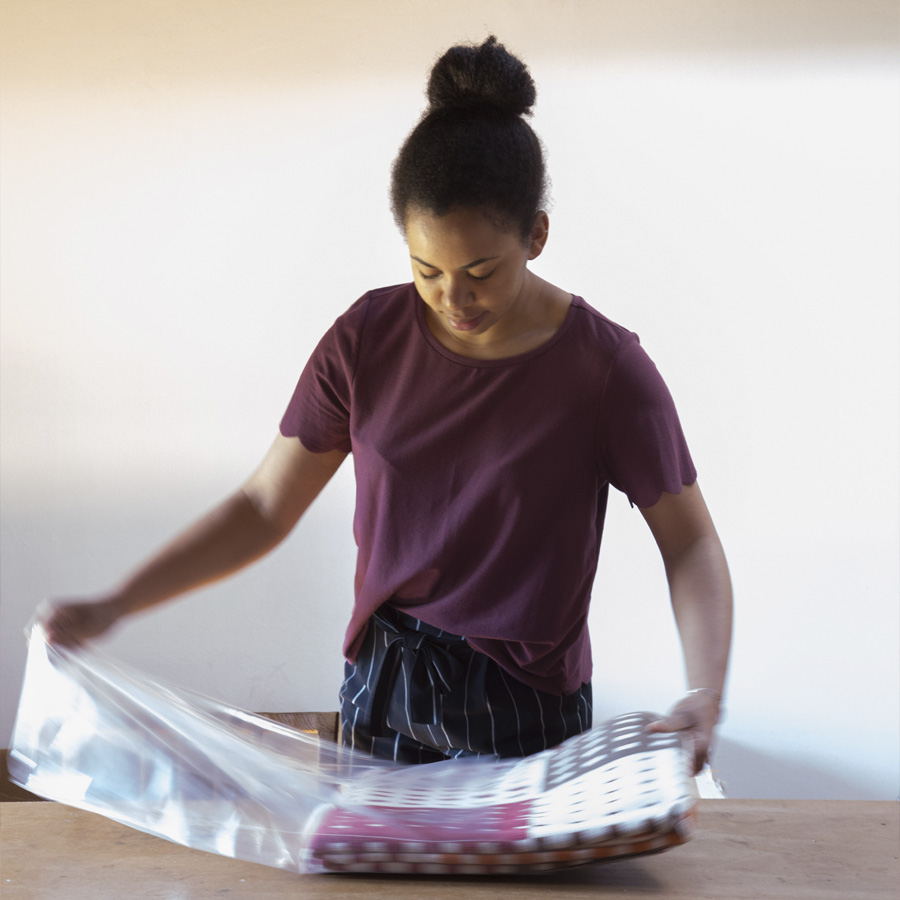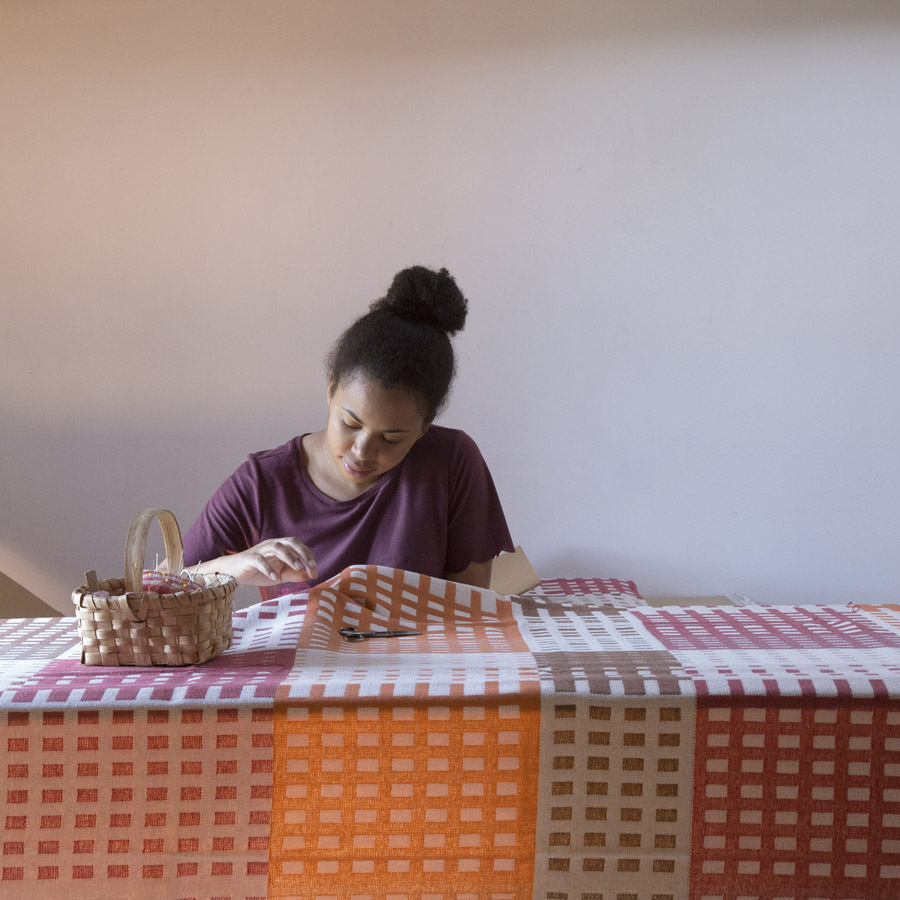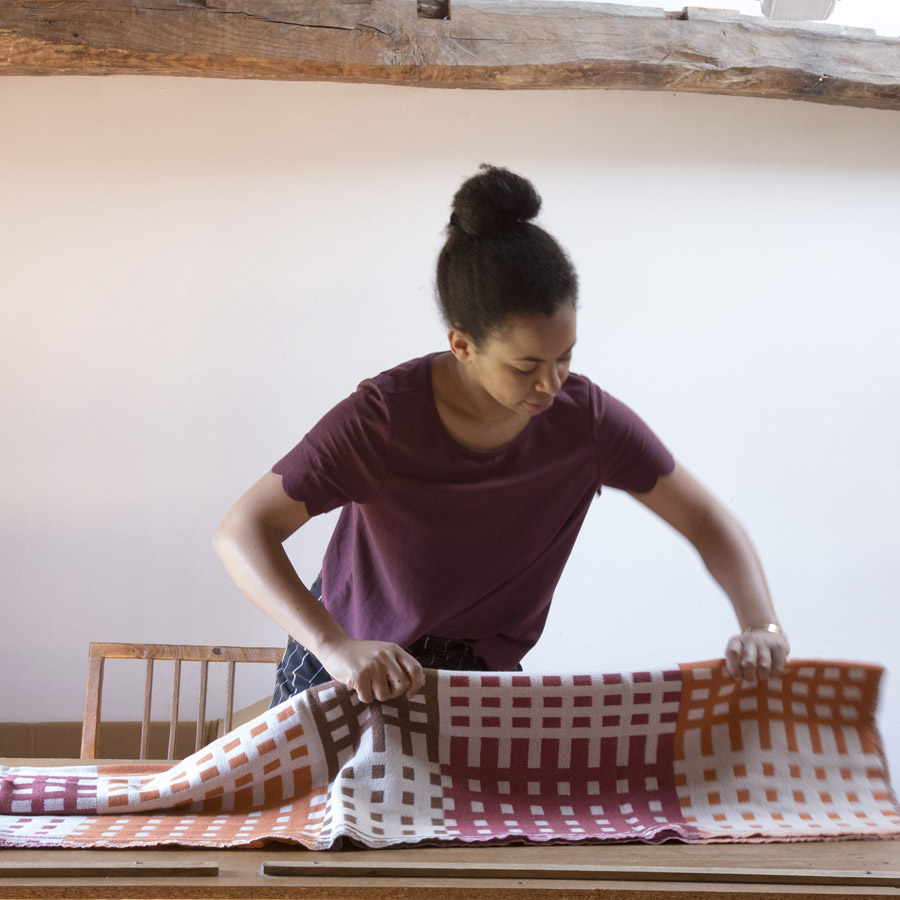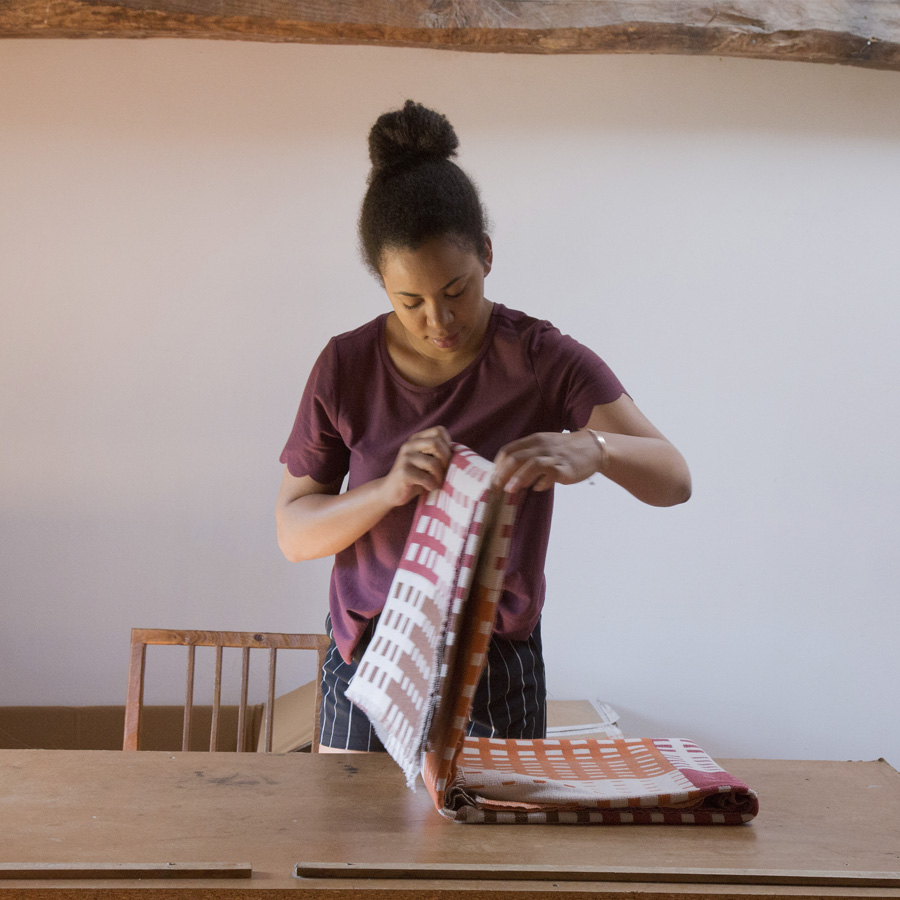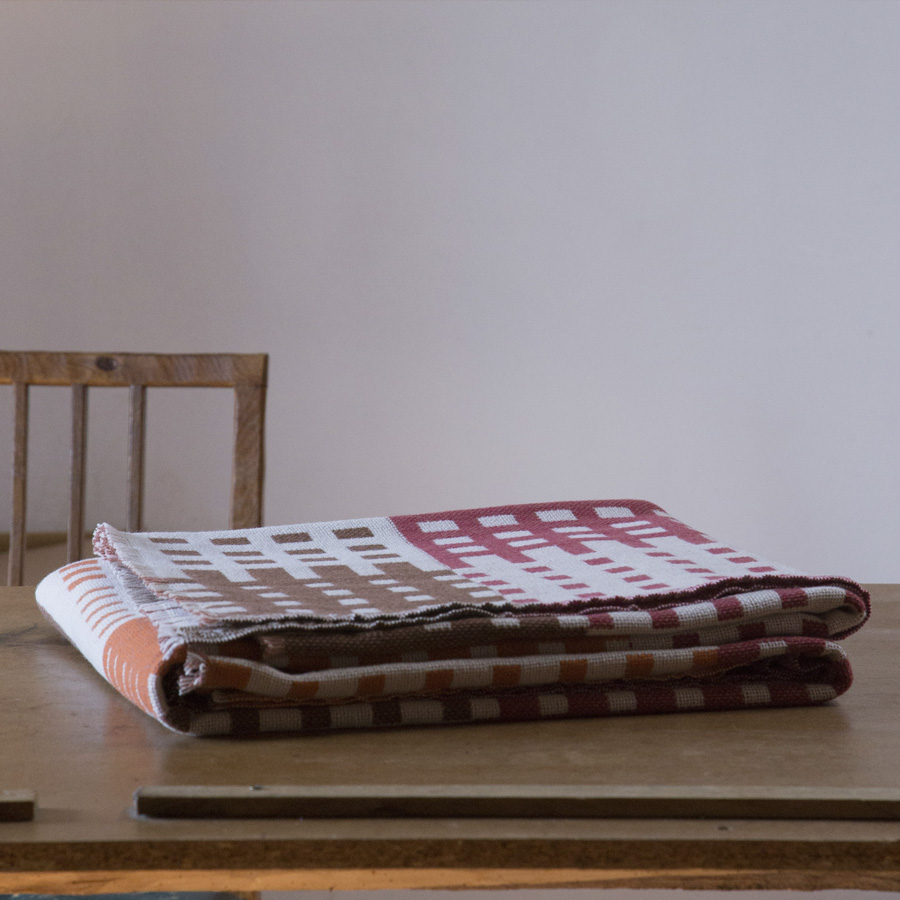 And here you have it!
One new Tobacco throw in our Blok colourway (one of our new stock designs for 2018) perfectly finished.