New "Cashmere Essentials" Scarves for Autumn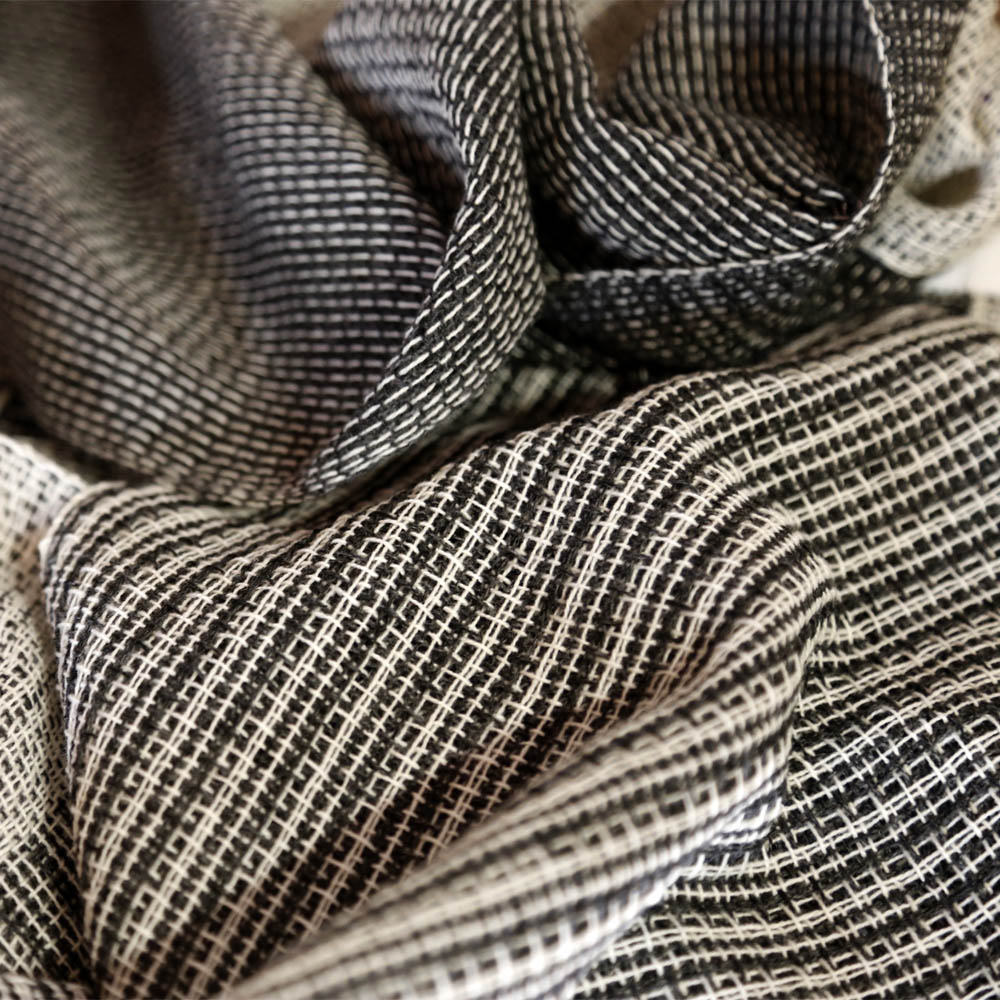 The softest, lightest scarves +
The softest, purest 100% cashmere
 Handmade luxury worth every penny
Creating these scarves for you has been our goal for this autumn and we´re very excited!
We´ve thought long and hard over this new collection, we´ve sampled by hand and then set up the looms to produce the designs on the studio´s looms for A/W 2018/19.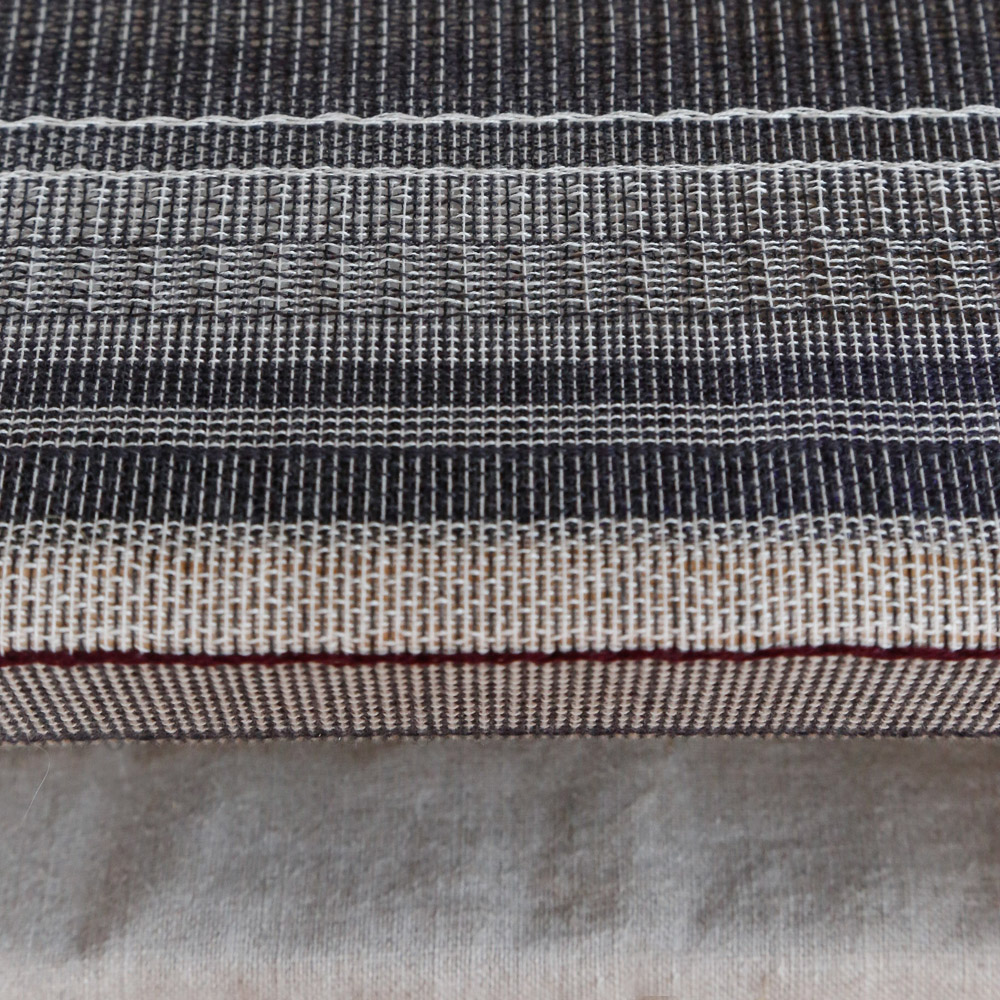 Sampling our design on handlooms
They´re limited production items so make really special and unique gifts.
Later note: The scarves sold like hot cakes when we launched them at Made London in October 2018 but we hope to be able to offer a limited number as as a pre-order item for christmas 2018/19.
Each scarf is individually handwoven and may be different, within the limited series, but all feature attractive two-sided patterns in slate black and white, some with a natural-dyed border.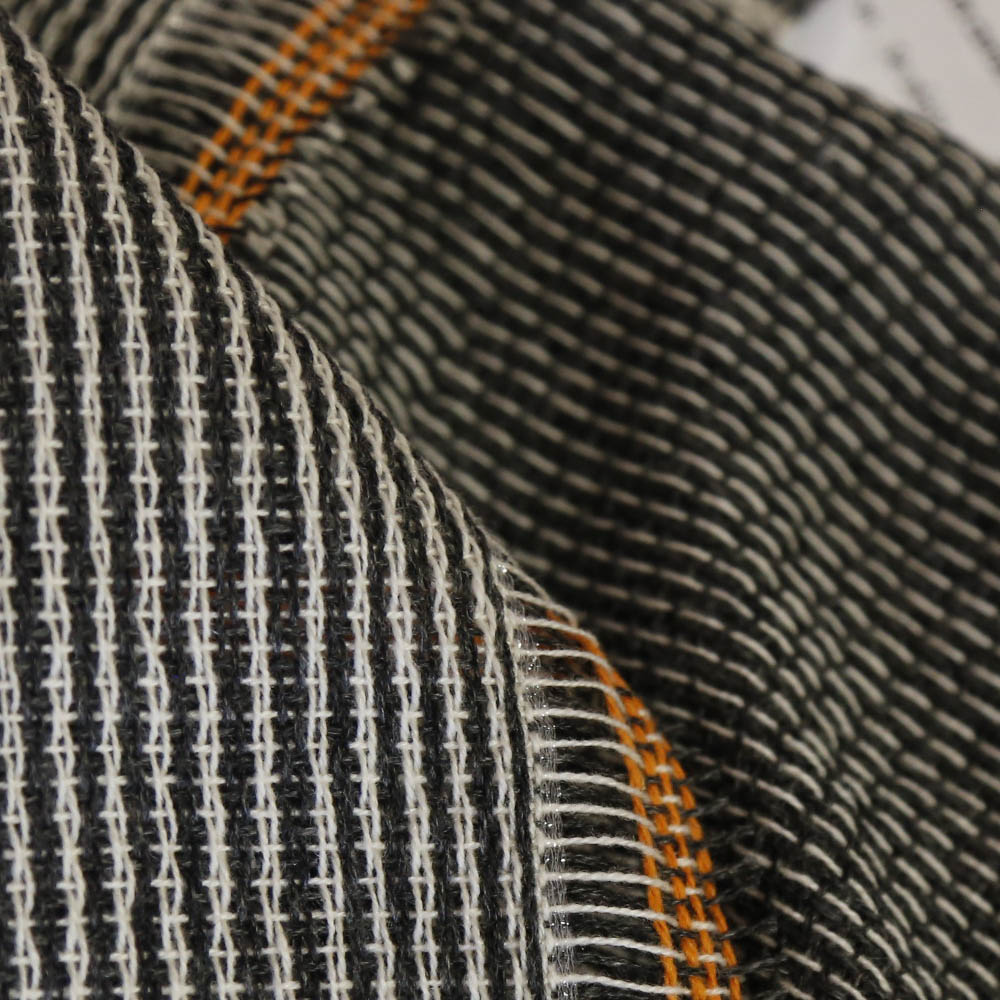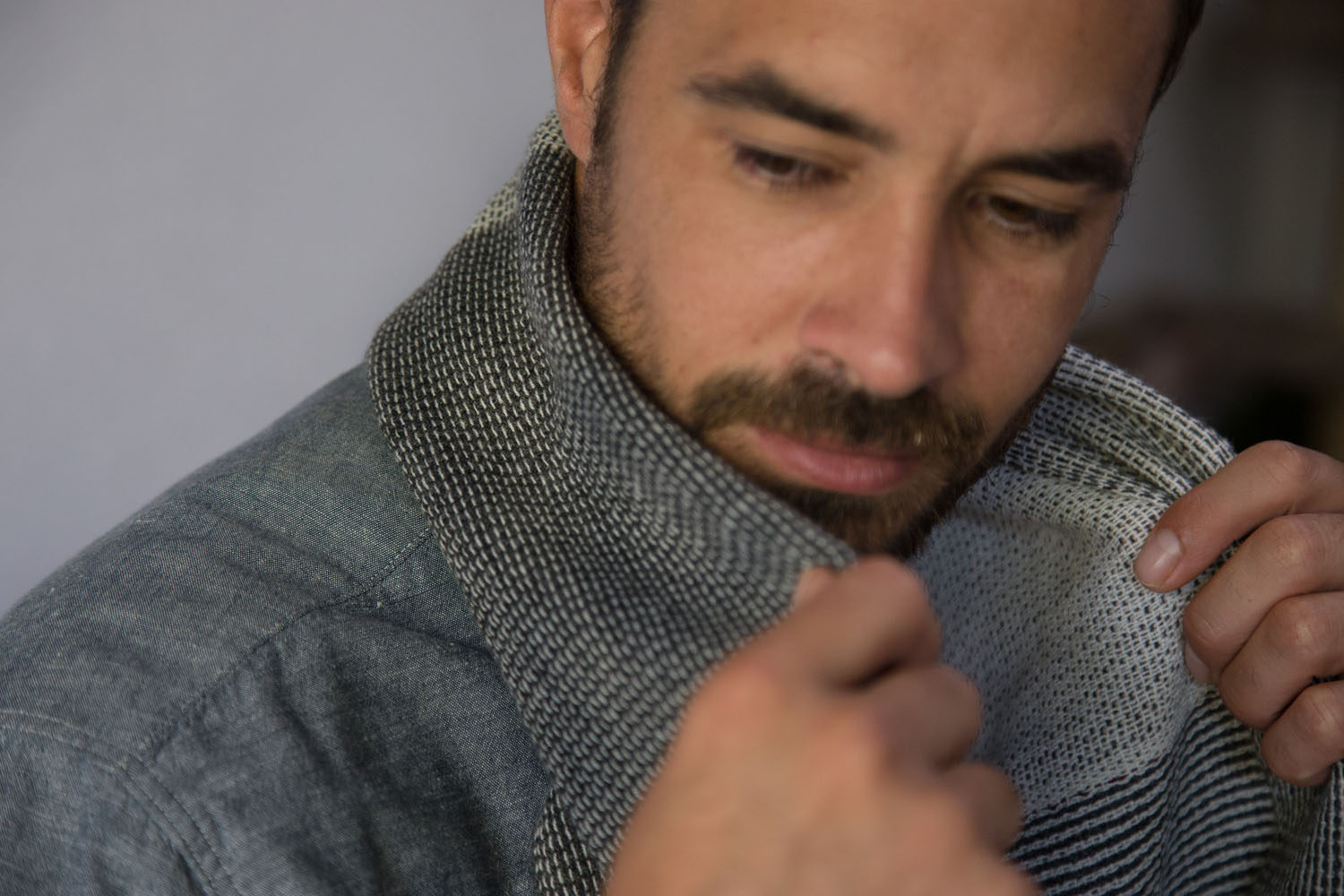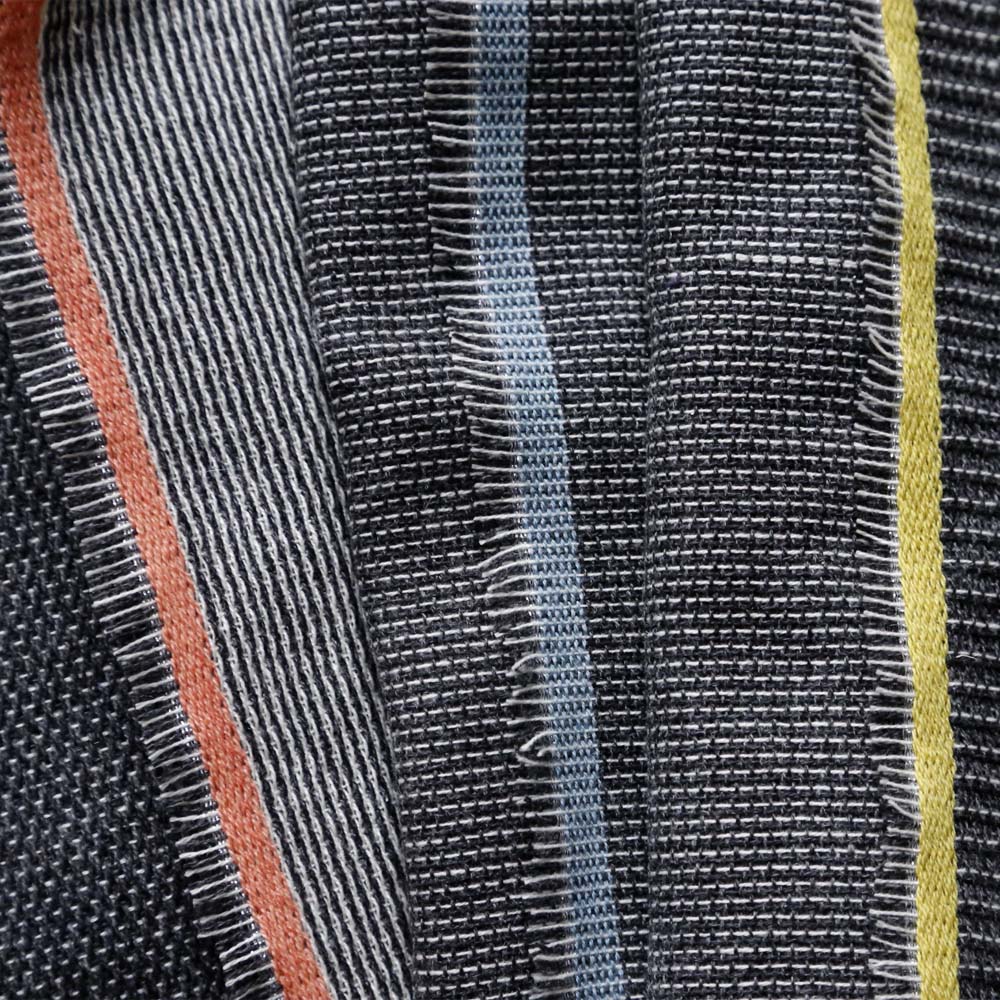 Gorgeous colour accents in yarns dyed by hand at the studio with wash-fast natural dye extracts including roots, flowers and leaves
See our Lookbook with more images of our Cashmere Essentials collection or contact us by email to know when they become available again.  If you´d like to be the first to know when new designs become available then just sign up to our newsletter at the top right of your screen.