Open doors, luxury textiles and fine wines – "Open Doors" 16 December 2018
Do join us at Anna Champeney Textile Studio for a taste of Christmas cheer and textiles on Sunday 16th December 2018.  11am – 8pm.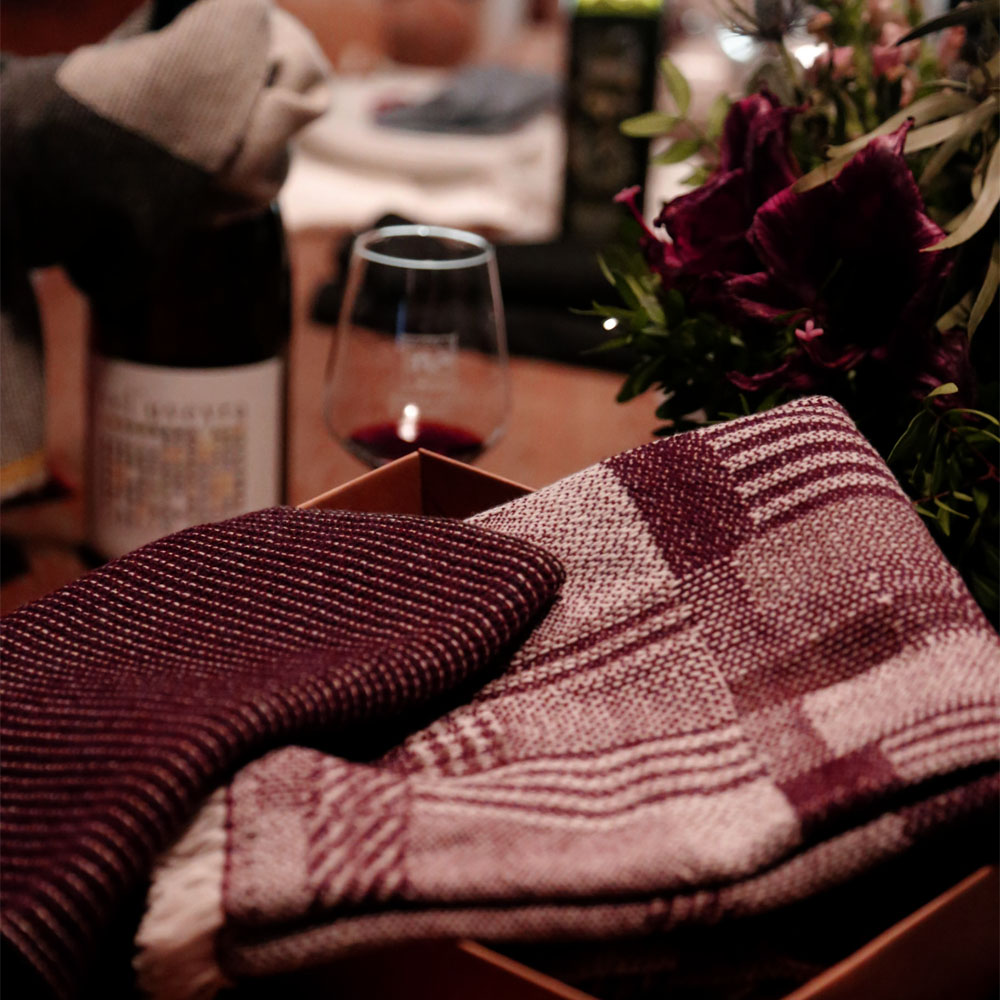 Fine textiles. Fine wines.
This year we´re teaming up with Ronsel Do Sil winery (our favourite local bodega).
So both small businesses are opening their doors all day 11am – 8pm.
We will be delighted to welcome you with a glass of red wine at Anna Champeney textile studio whilst you enjoy finding solutions for your Christmas and Twelfth Night gift giving.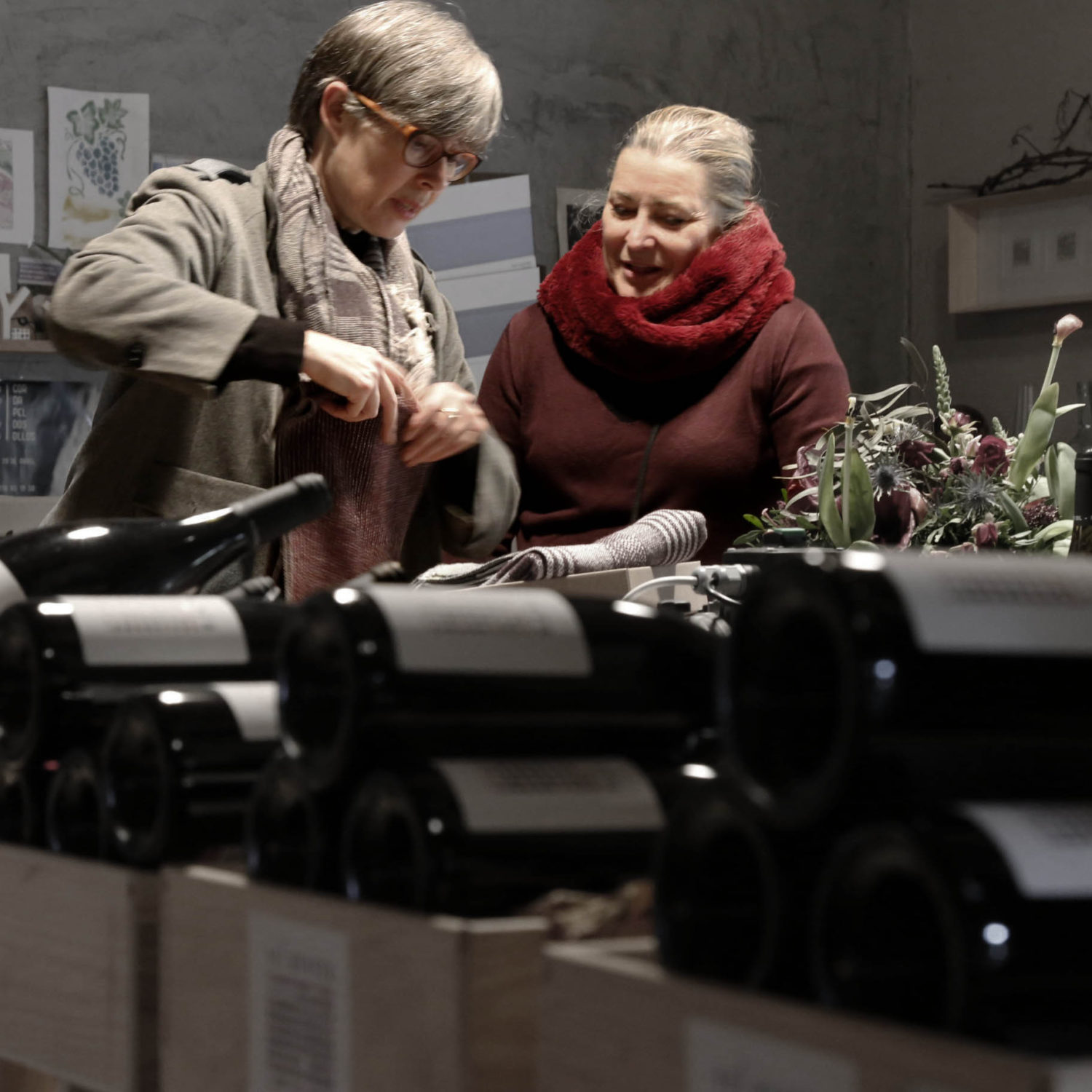 Our merino and cashmere scarves are all individually made at the studio on our handlooms so they´re very special –  quite different to anything you find in the shops.
Our soft designer blankets teamed up with cushions make wonderful and special gifts in their elegant monogrammed gift boxes.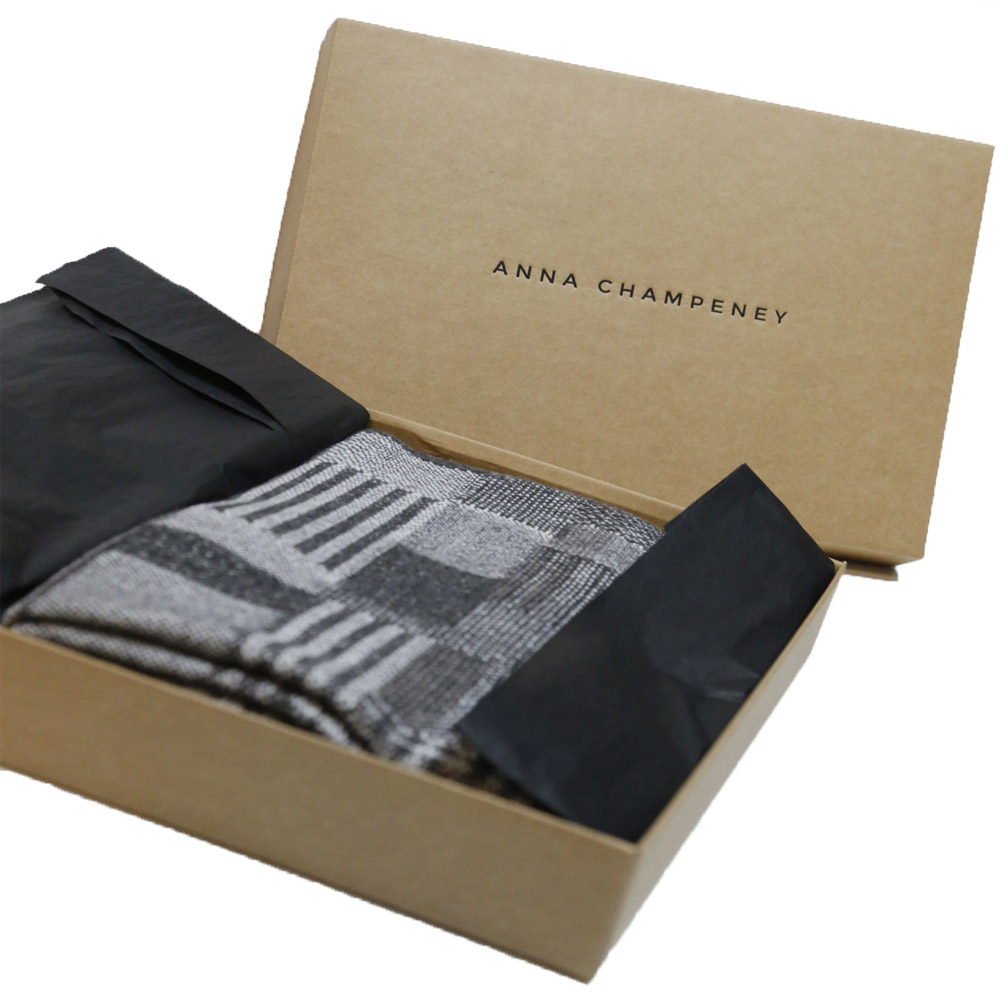 And if you´re after something very special there´s still time to commission us to make you a personalised cashmere scarf in time for the 6th January 2019 – Twelfth Night or "Reyes" (the main Spanish gift giving day at christmas).
We´ll be on hand to demonstrate our hand-production on our looms.  And if you feel you´d love to experience making fabric by hand –
Just sign up for our free weave taster session on 16th December
Ronsel do Sil winery – just a short drive away
And after your visit to us, we suggest a short 15 minute drive through spectacular scenery, to visit Maria José at her Ronsel do Sil, to select your christmas or New Year wine.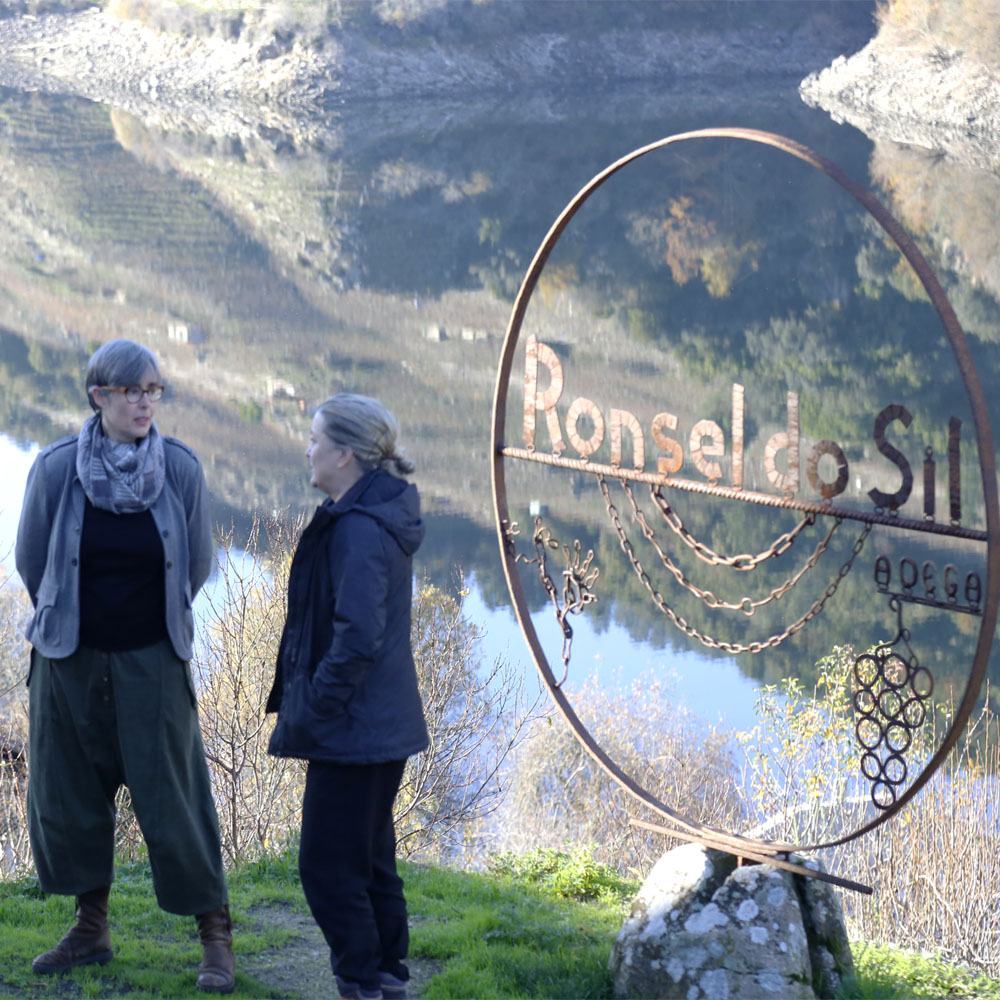 See the map below for details: