Enjoy a glass of Ronsel do Sil wine with us: Anna Champeney Open Studios – 16 & 17 December 2017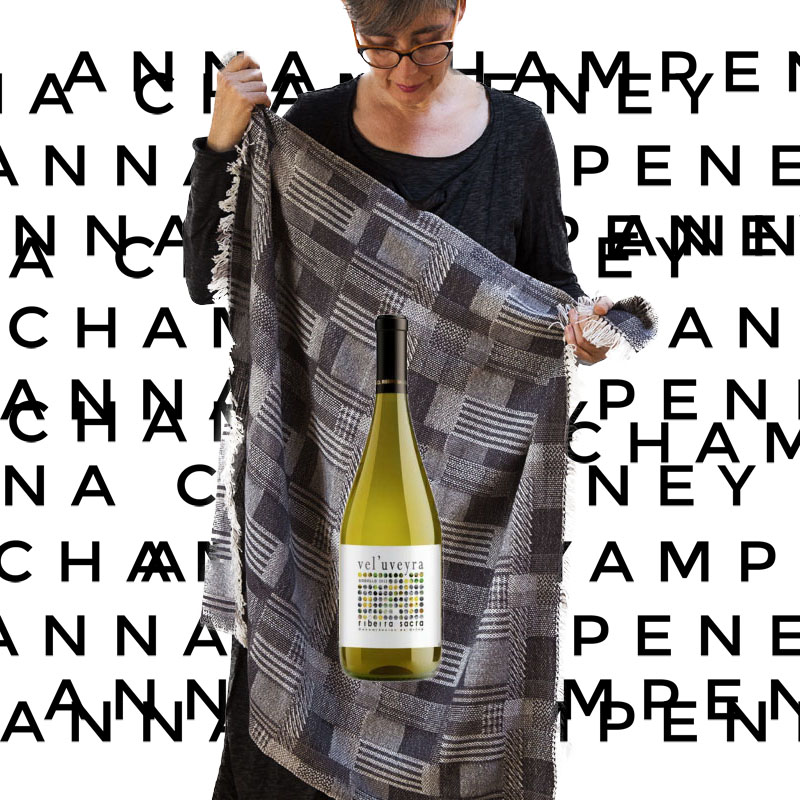 We´ve been fans of Ronsel do Sil wine for several years now.  Maria José, the small independent bodega´s founder and proprietor, is one of those people with a real passion and dedication to making the very best wine, using artisan methods, from the grapes grown on the banks of the River Sil here in North Spain.
We felt a glass of Maria Jose´s Ronsel do Sil wine was the natural way to welcome you into our Open Studios which we´re holding on the 17th and 18th December, here in Cristosende 78, A Teixeira, in the Ribeira Sacra in Galicia, Spain.
ANNA CHAMPENEY OPEN STUDIO DAYS 

Saturday 17 & Sunday 18 DECEMBER 2017
Come and see us at our small rural studio, surrounded by Ribeira Sacra vineyards and chestnut groves, in the village of Cristosende, some 45 minutes drive from Ourense city.  The studio is the nerve centre of all Anna´s designing and handweaving.
Enjoy some exclusive christmas shopping whilst you´re here;  we´ll be presenting a selection of our luxurious contemporary designs in our small showroom.  These include the brand new Aquamar Blok and Tobacco Blok designs which have just gone on sale.  Our Soft Urban collection launched at "Top Drawer" earlier this year in London.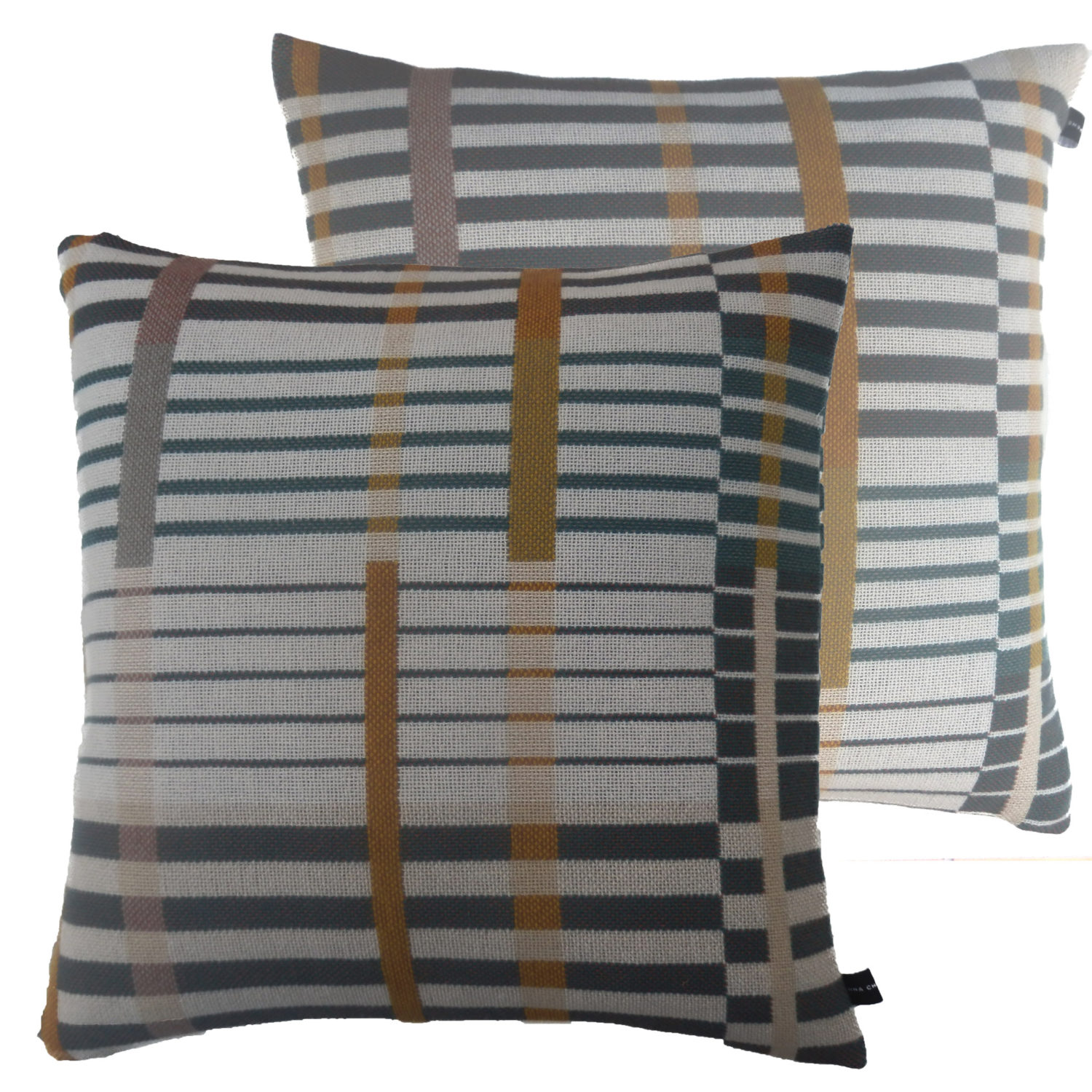 All throws and cushions are designed and prototyped here in the studio on our handlooms.  Other christmas gift ideas include our limited edition handwoven scarves from the finest Mongolian cashmere, Australian merino and fine lambswool and Pixel, our blankets, handwoven from soft lambswool using 100% hand-extracted natural dyes.  You´ll find a number of these at very special prices too!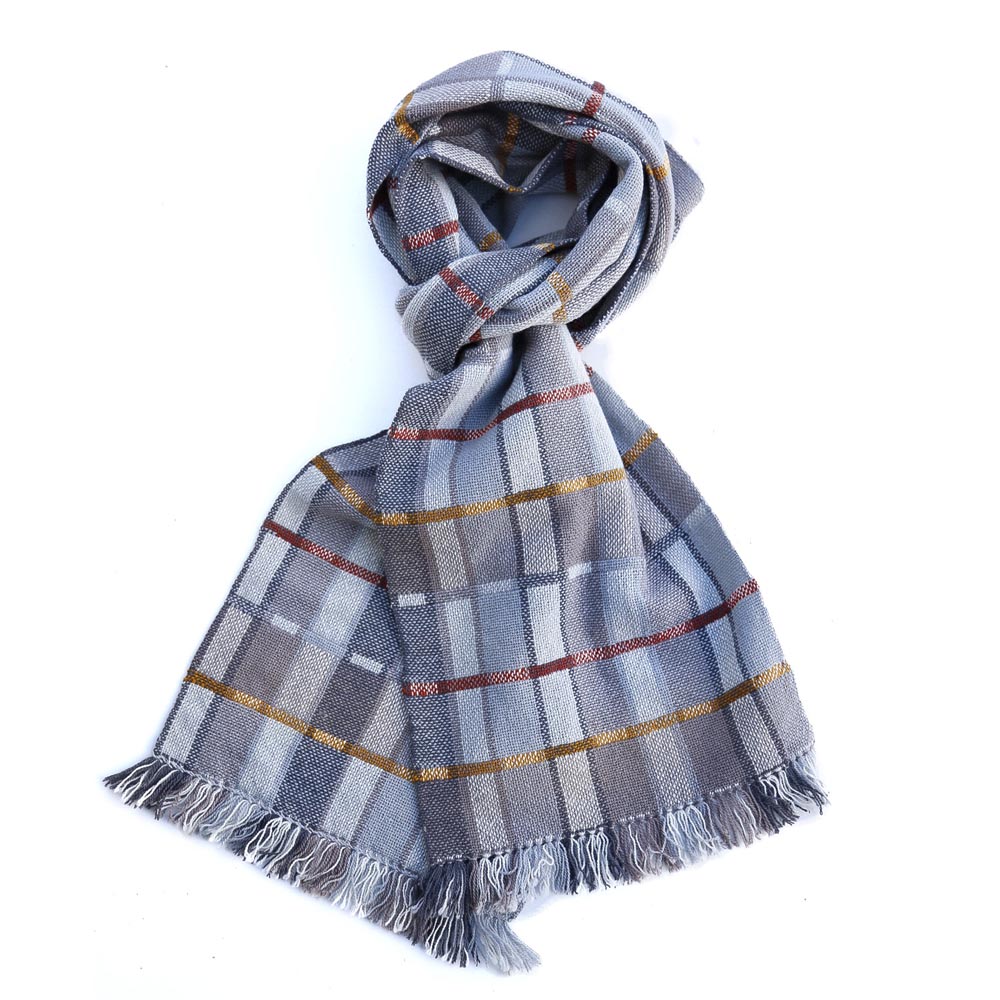 As we don´t usually open the studio to the public, except by appointment this is a great opportunity for us to meet and share our love of textiles with you, but please do phone us to let us know you´re coming.
WINE VISITS – RONSEL DO SIL BODEGA
The Ronsel do Sil wine cellar is also open for visitors on the 17th and 18th December (and every day until the 23rd of December so why not make a weekend of it and meet Maria José in person?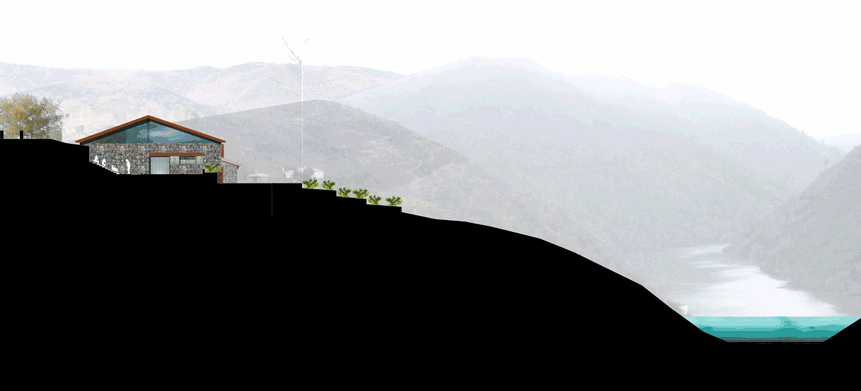 The bodega and vineyards are a short 20 minute drive from our textile studio and she´ll offer you a warm welcome.  The bodega is open to the public until the 23rd December 2017.
To visit us or the bodega please phone first to confirm your visit(s).  
Ronsel do Sil – T. (+34) 988 98 49 23 / 685 87 77 40.  Abarxa.  Sacardebois.  32740 Parada do Sil.  Ourense.  Spain.
Anna Champeney Textile Studio –  T. (+34) 669 600 620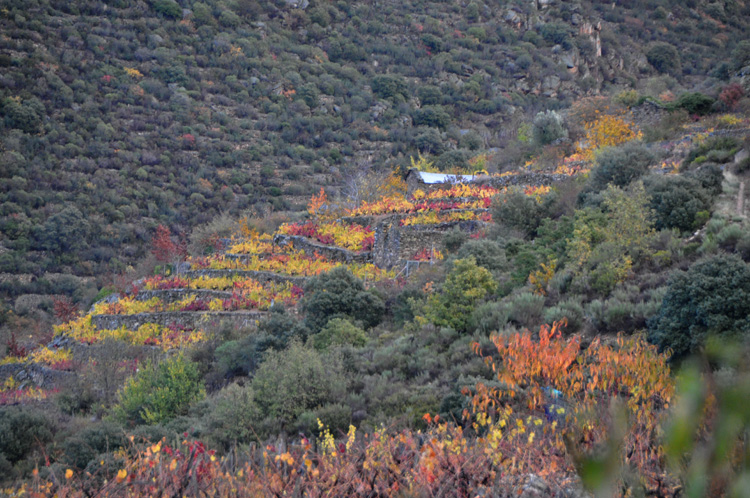 Shared values – Anna Champeney Textiles+ Ronsel do Sil Wines
Passion for producing locally made and/or designed products with personality and of great quality.
An appreciation for the small-scale and the individuality of small, independent businesses which bear the hallmarks of their founders´ principles and character.  Ronsel do Sil, a prize-winning wine cellar set in the heart of the River Sil Canyon, Spain´s oldest river valley, was present this year at the XVIII Salón de los Mejores Vinos de España (the eighteenth edition of the salón devoted to Spain´s finest wines) and Anna Champeney Textile Studio was at one of London´s finest curated design and craft fairs, Made London Marylebone. 
Both Maria José and Anna Champeney, the founders, are local business entrepreneurs who run small businesses but who want to be amongst the best independent small companies, devoted to making excellent products with soul.
A respect for traditional processes and the craft of making
Ronsel do Sil and Anna Champeney Textiles – Inspired by Landscape
The stunning Ribeira Sacra landscape inspires Anna Champeney textiles – the colours, patterns and textures.  Thne new Patch design, hand-woven with cashmere from Mongolian goats, recalls the patterns of fields and bodegas so typical of the Ribeira Sacra landscape.  The palettes of colours used in the studio´s soft 100% pure merino throws bring to mind the spectacular autumn leaves and the cool green of the winter lichens and the deep greens and browns of summer woodland.
Ronsel do Sil wines are, of course, the perfect reflection of the landscape which produces them.  Not just the climate, but the soil, the rocky terraces.