See Anna Champeney textiles at Formex, Stockholm, 15-18 January 2019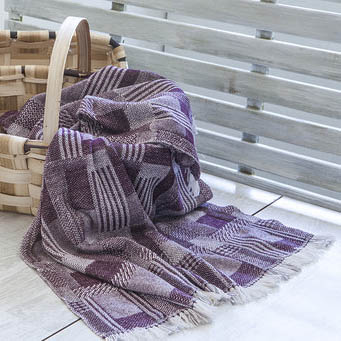 Delighted to tell you our Patch textile have been selected by Artesanía de Galicia to show at Formex in Stockholm, 15-18 January 2019.
In Patch you find a beautiful contemporary fabric with heritage references, individually woven on wooden handlooms at Anna Champeney Textile Studio, North Spain.
Patch is available by order wholesale and retail in both wine and slate colourways and measure approximately 85cm x 200cm.