Utopian high-rises to textile design
This post is about the kind of subject that inspires me when I design my textiles.  And the starting point of the post is the discovery of a small pamphlet book in my late mother´s house a few months ago written in 1942 culminating in great excitement about the "new" modern "concrete architecture".
Village and Town, by S.R. Badmin, was published in 1942 and what comes across in a very immediate, almost naive way, is not simply how excitingly radical and innovative the new architecture was – but how utopian it was.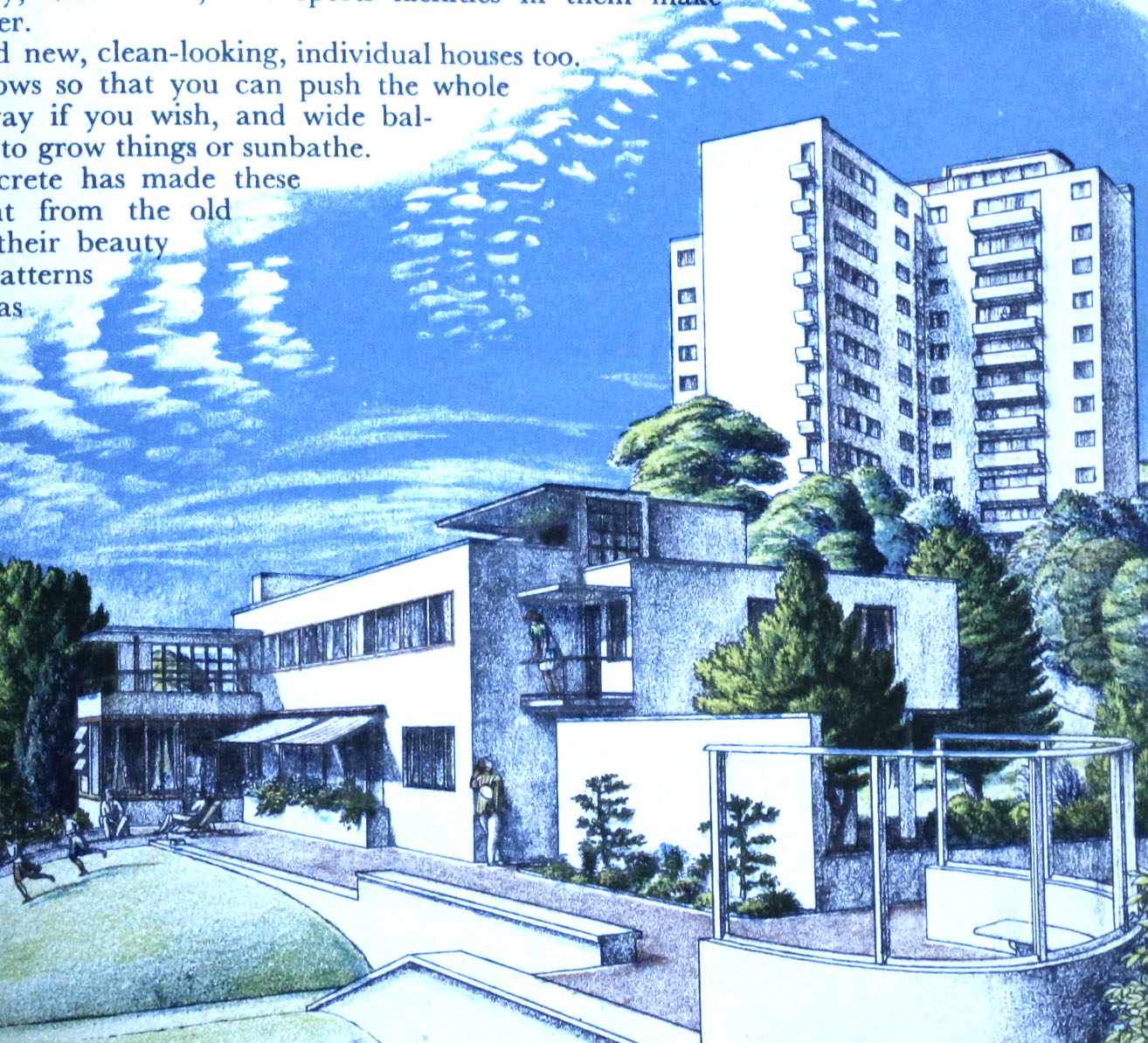 "…  built to look beautiful and be convenient to live in"
"… take up so little ground space that there is plenty of room for gardens and trees"
"… communal restaurant, nursery, club-rooms, and sports facilities in them make daily life pleasanter and easier".
The original ideas and designs, aspirations and original intentions have often been watered-down and and buildings have failed, sometimes with tragic results, but this is often due to cost-cutting and failures in city planning rather than the actual ideas and intentions.
Love them or hate them, high-rises have become urban icons worldwide, so much part of our urban landscapes that it is impossible to imagine cities without them.  What would New York be without its skyline?
As a woven textile designer with an interest in architecture – and life – and people – I am drawn to the geometric patterns that I find in cities.  I have often photographed buildings and city spaces such as this 2011 image of the old quarter of Ourense prior to restoration, in 2011.  Cities continue to fascinate me even though my studio is situated in a small mountain village.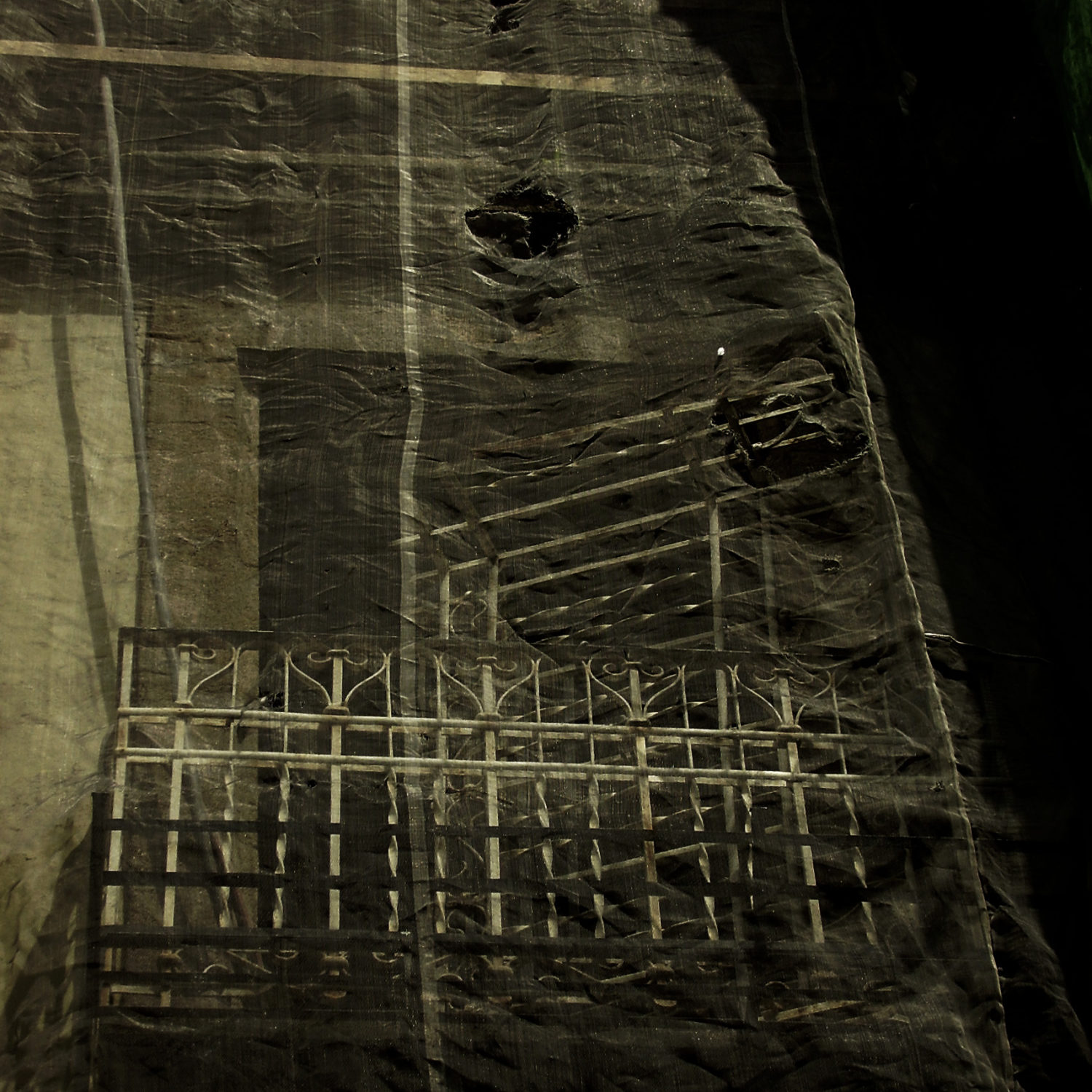 Photo above:  Derelict building covered with a net to protect passers-by. 2011.  Photo by Anna Champeney.
This fascination with this blocky, sometimes stark architecture resulted in Blok, my throw design reminiscent of an urban landscape with high rise buildings which I launched at Top Drawer in January 2017.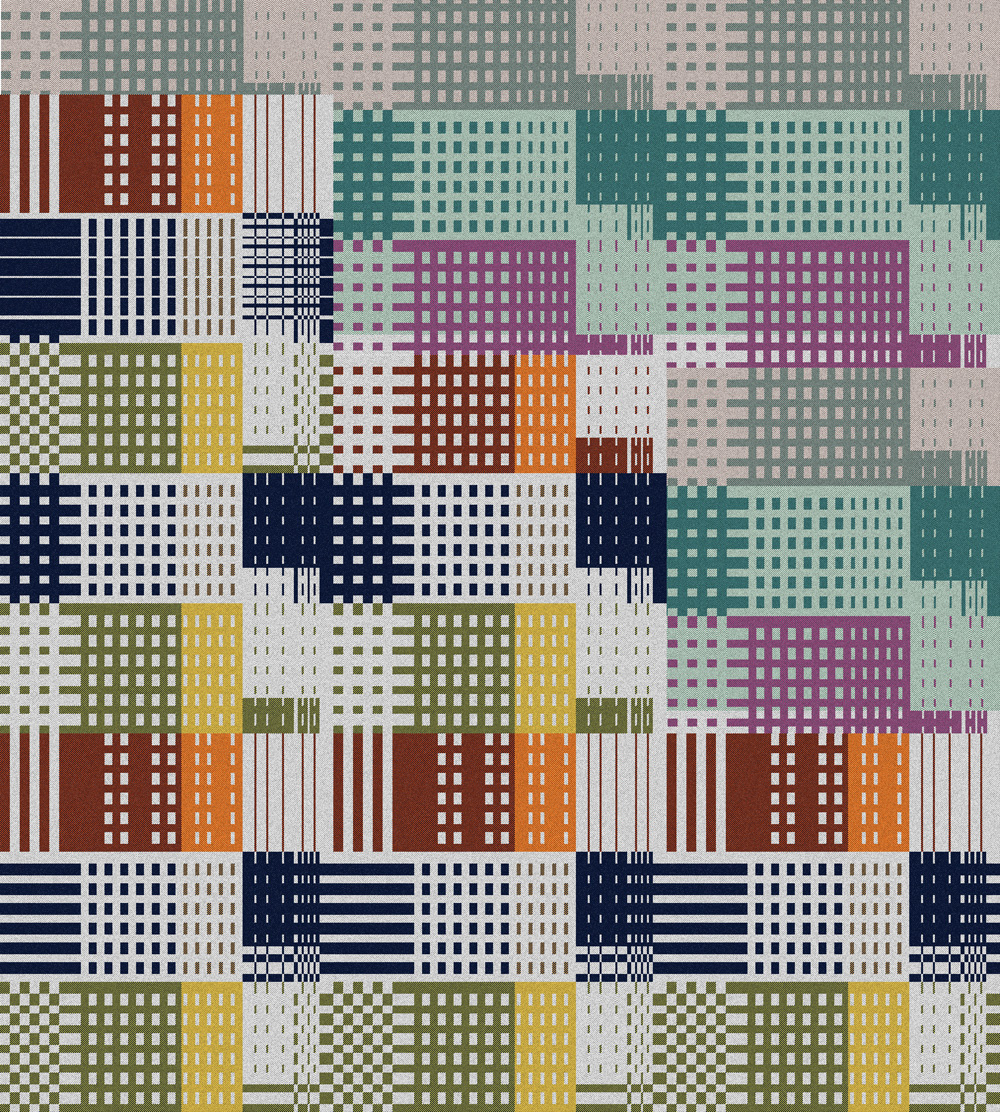 Photo:  Photoshop play, part of the creative design process which led to Blok
Despite finding many of the patterns to be found in brutalist architecture attractive and striking I still sense a threatening and hostile feel to some of the buildings, however.
So my textile collection Soft Urban was also a reaction to this, to soften and humanise this architecture, weaving those windows and geometric shapes in the softest merino – a comforting natural material which you just want to curl up with rather than shrink from.  A material, which, is inherently and naturally flame resistant.
I feel that in the city – more than in the country – your home becomes a kind of safety capsule.  Once you are inside you can determine the atmosphere and feel, make it safe, homely, beautiful, restful, stimulating – whatever you feel you need it to be – and regardless of what is outside.
I wanted my collection Soft Urban to contribute to this feeling of security and comfort, to add colour, softness and a bit of fun to your home.
And I didn´t want to cut corners, water down the idea, compromise on the quality as in the high rises. I wanted the ideas to really shine through in the finished textile and retain the purity and intentions of original idea.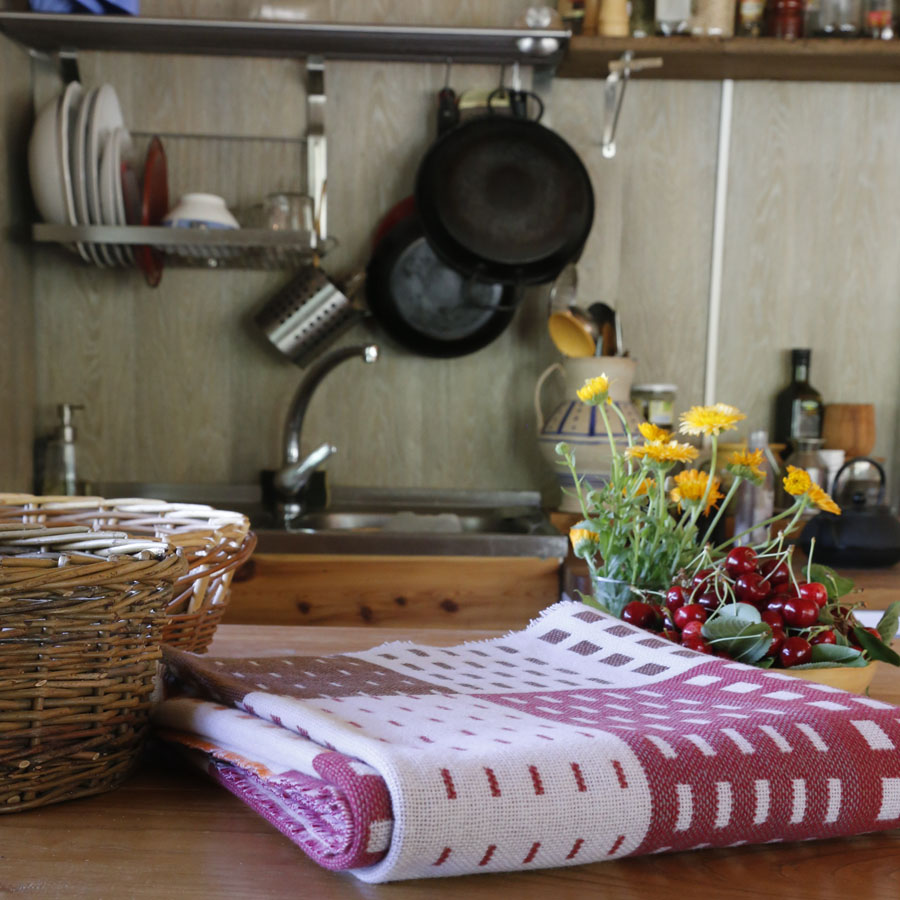 Photo:  Blok throw in Tobacco colourway, new for autumn/winter 2017/18
And I hope that somehow you can somehow sense these thoughts and feelings woven into the fabric itself.
Thanks for reading!
Anna