Spain celebrates its 2020/2021 UNESCO application with new designs from Anna Champeney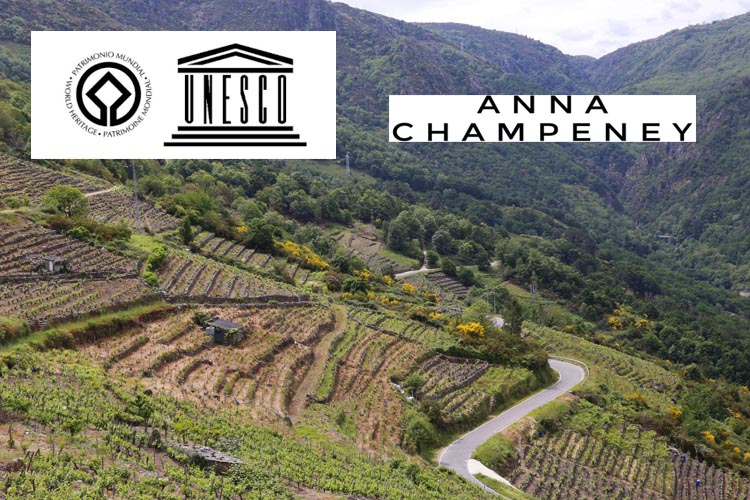 This year, Spain´s application for recognition of Spain´s "Sacred Riverside" as a UNESCO World Heritage Site has involved Anna Champeney directly.
In Spring 2020 Anna Champeney Textile Studio was commissioned by the Department of Heritage to create two original handwoven designs that would capture the essence of the Ribeira Sacra region to celebrate its unique character.  The project forms part of Spain´s application to UNESCO for World Heritage Status for the Ribeira Sacra, or "Sacred Riverside".
How does about starting a commission like this?  Here, and in the next couple of blog posts, Anna Champeney shares some of the secrets behind the hand-woven design and production project.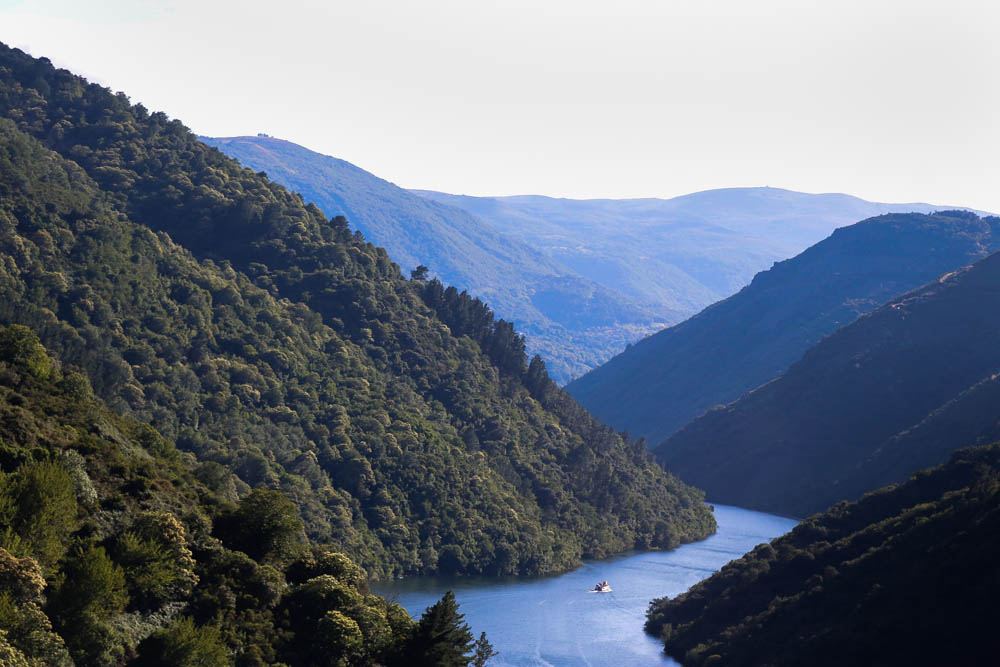 "Work on the commission came during the long lockdown here in Spain when we were still confined.  We were able to walk but not take the car except for essential shopping – or visiting different parts of the Ribeira Sacra for inspiration. 
So we stayed close to the village, walking along  beaten earth tracks in between the terraced vineyards and cool chestnut groves, with stunning views down to Spain´s oldest river valley, the Sil. 
We took photographs, sketched and then played with these images back in the studio. 
When you research and design a theme you feel an emotional response inside to some images more than others.  So you follow your gut feeling and work on those images.   Some work, others fall by the wayside, but the creative process is like a pathway you follow.  You trust the destination will be revealed to you in time.  
Gradually the ideas come.  You work at them, re-work them again and again, until you have some viable pattern ideas.  These are transformed into technical weaveplans and then it´s a case of setting up a loom and hand-weaving samples until you´re happy with the final designs. 
So far we´ve sampled 3 times on the loom for this design project, testing out different variations and refining them ".  
In the next post we´ll tell you more about the specific designs for the bespoke UNESCO collection.