Why Craft Methods Still Matter at Anna Champeney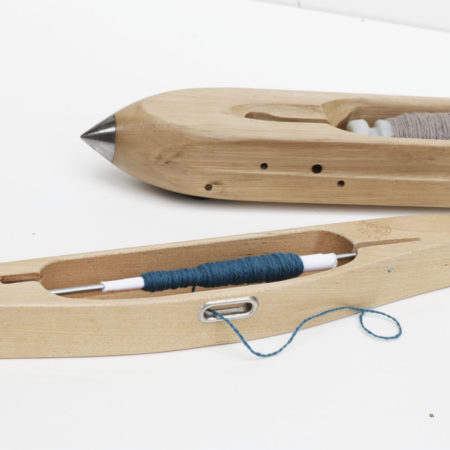 As an independent studio with our roots in craft we can produce sophisticated and well-made textiles and still stay small and personal, with a small production loop.  
Here we share with you what makes our Soft Urban merino throws different from many other mill-produced textiles today.
Because we think you care about the processes and the people who make the things you buy and use.
Craft sampling for a personalised and creative edge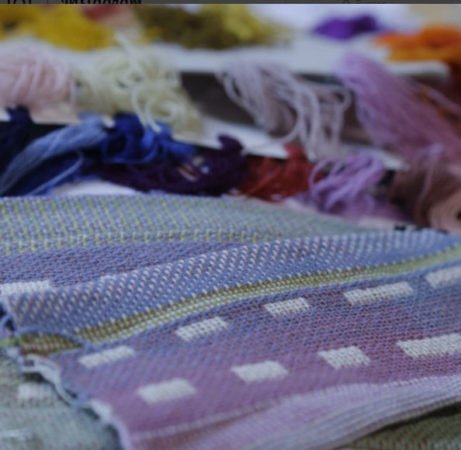 At the Anna Champeney studio we stay close to our roots in the hand-weaving tradition;  Some of our limited edition scarf collections which qualify for the Artesanía de Galicia label, are still totally hand-made by us.
As we still are able to hand-weave textiles in-house we still control sampling for our Soft Urban throws which takes place on our wooden handlooms.  This isn´t very common today in larger-scale textile manufacturing.
It means that when we have a new idea we don´t design "by committee", working it up using computer design programs and sending it electronically across to producers;  Instead we set up one of our sample looms and weave up the ideas using our own hands and minds – right in our rural studio in the mountains of North Spain.
You might be surprised to know that this can be a quicker process compared to the large-scale global industrial model which depends on factory production half way around the world.  It´s one of the advantages that traditional craft techniques sometimes have over industry.
It also reflects our identity and philosophy as a small independent luxury textile label.
Textiles that are produced humanely by real people 
Many textile producers here in Europe struggle with the extemely tight deadlines imposed by fast fashion.  We think it´s important that the relationship we have with the family-run textile mill that produce our designs is a healthy one.
We care that our textile producing partner enjoys working with us – instead of experiencing increasingly stressful deadlines which put employees´ lives and those of their families under unreasonable stress.
We don´t want to follow a working model which has a negative impact on the health and welfare of the people we work with, nor do we wish to contribute increasing stress or excessive demands on the time and energy of those who work with us.
And we´re sure you think the same way.
See our range of throws currently on sale
(Trade only) Ask us for a wholesale catalogue and order form