January Collaboration with Selvedge Magazine and a chance to win one of our merino throws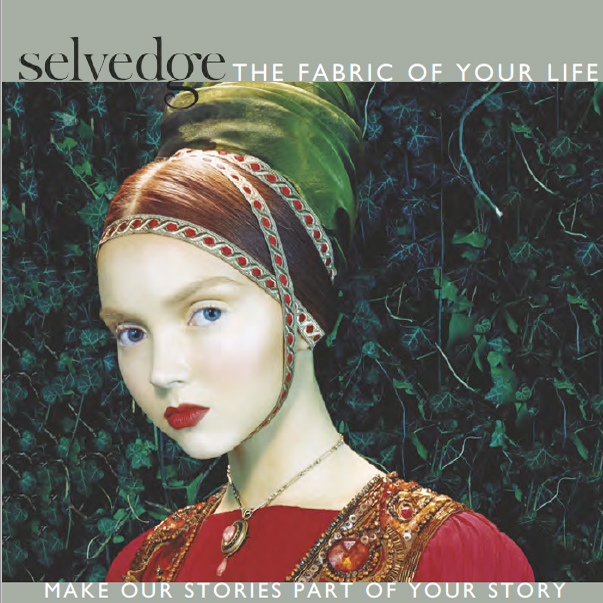 You can win one of our wonderful merino throws, via this month´s collaboration between Anna Champeney  Textile Studio and Selvedge Magazine, devoted to all things textile.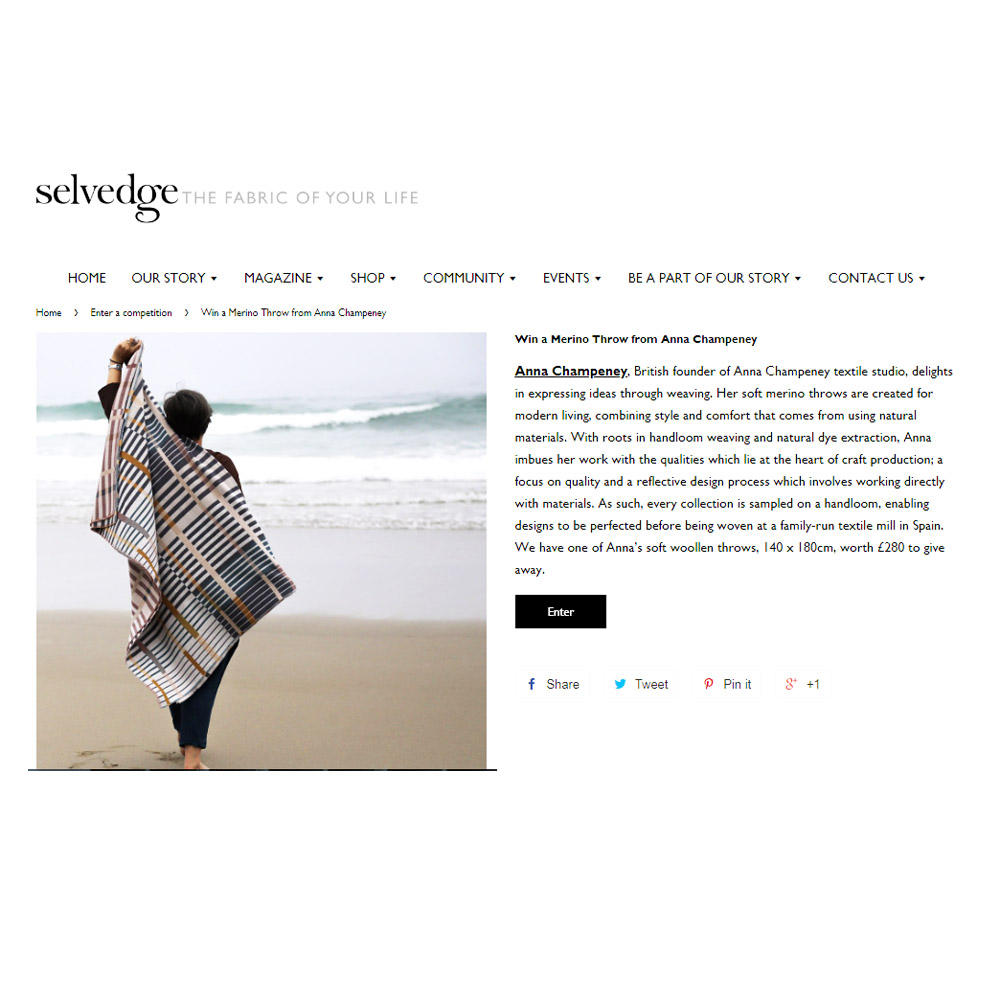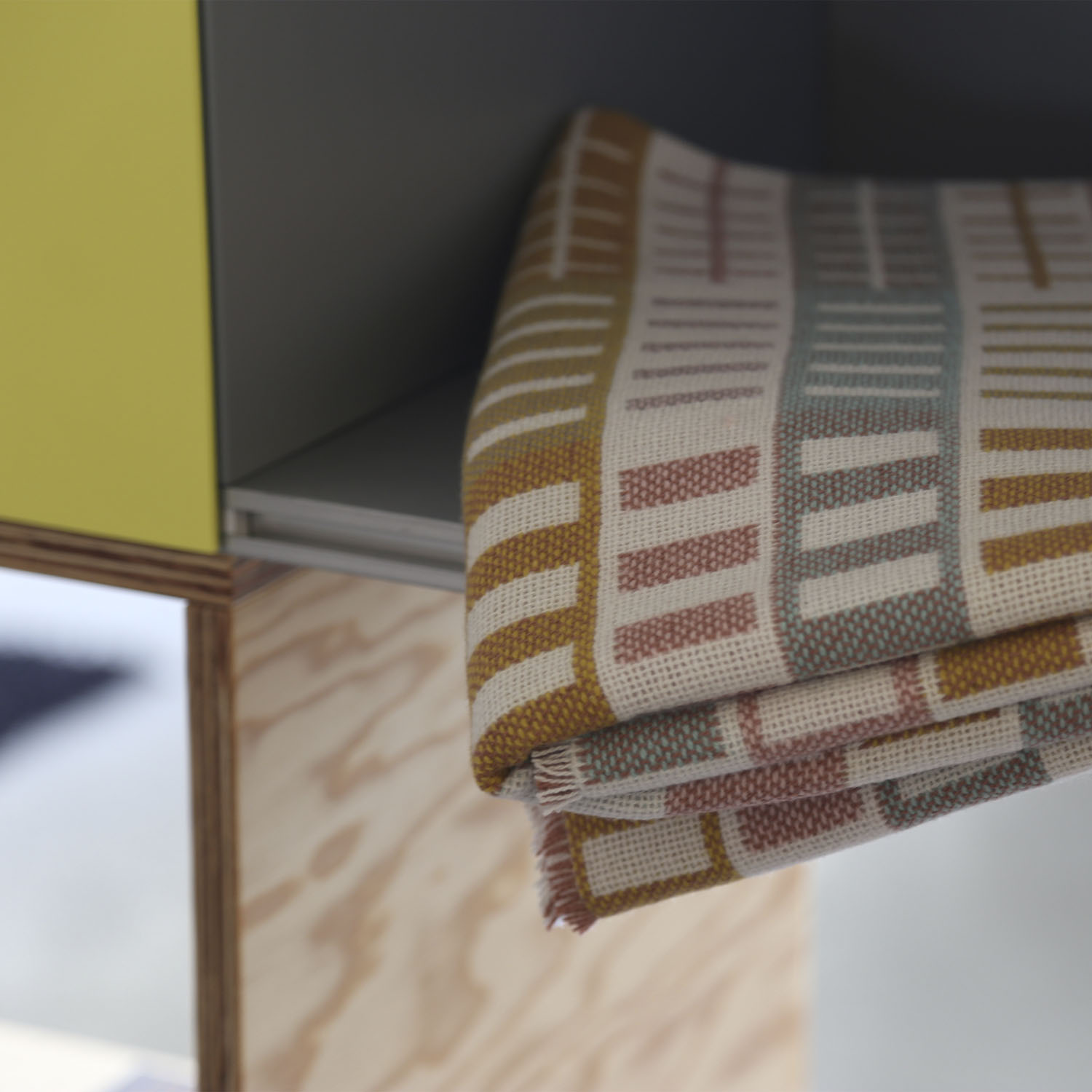 Aquamar Optic Stripe and Bump Mousse, both shown here,  are just two of of the throws in our "Soft Urban" collection, inspired by urban landscapes, designed to add a soft and colourful touch to contemporary interiors.  Prototyped here in the studio on handlooms, designed personally by Anna, and woven up in one of North Spain´s small family-run textile mills.
Click here to participate.