Home Dreaming in the Ribeira Sacra, North Spain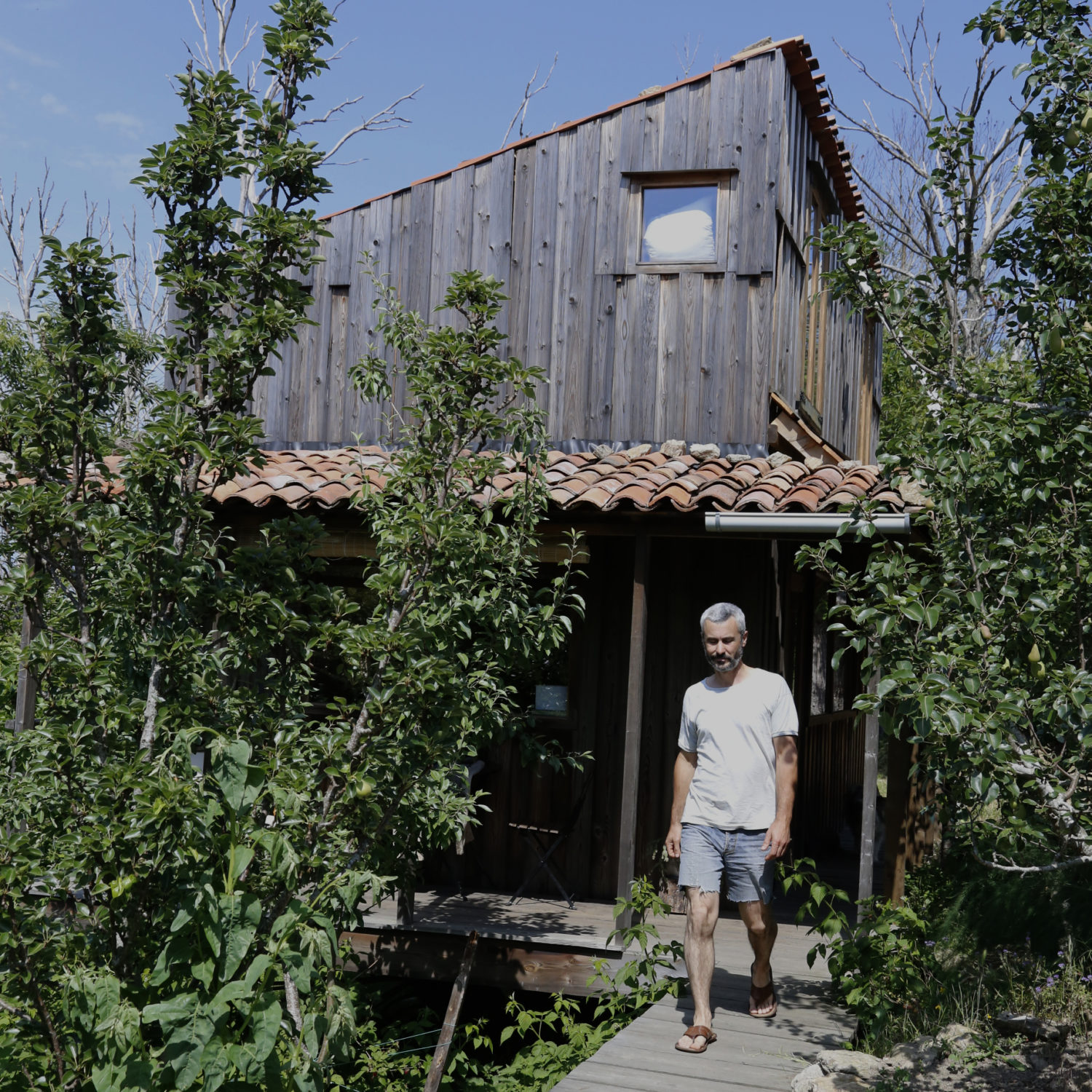 The other day we organised a photo shoot of our Soft Urban merino wool throws at the modern rural hideaway home of Alex Balbona and his partner Ana Román in the Ribeira Sacra, not far from where Anna Champeney Textile Studio is situated.  We thought you´d like to know more.
Alex and Ana´s home represents the dream of many:  to design and own one´s own home in a wonderful natural setting, with no mortage.  It was made possible because Alex built and designed his home himself as a self-build.
Frogsong greeted us as we made our way up the wooden walkway to this idyllic dwelling to talk with Alex about his building project.  The house reflects the desire to downsize now Alex´ children have flown the nest and also the challenge to create a home based on simplicity and economy.  As such, the house is very compact, faces south and features a single sloping roof.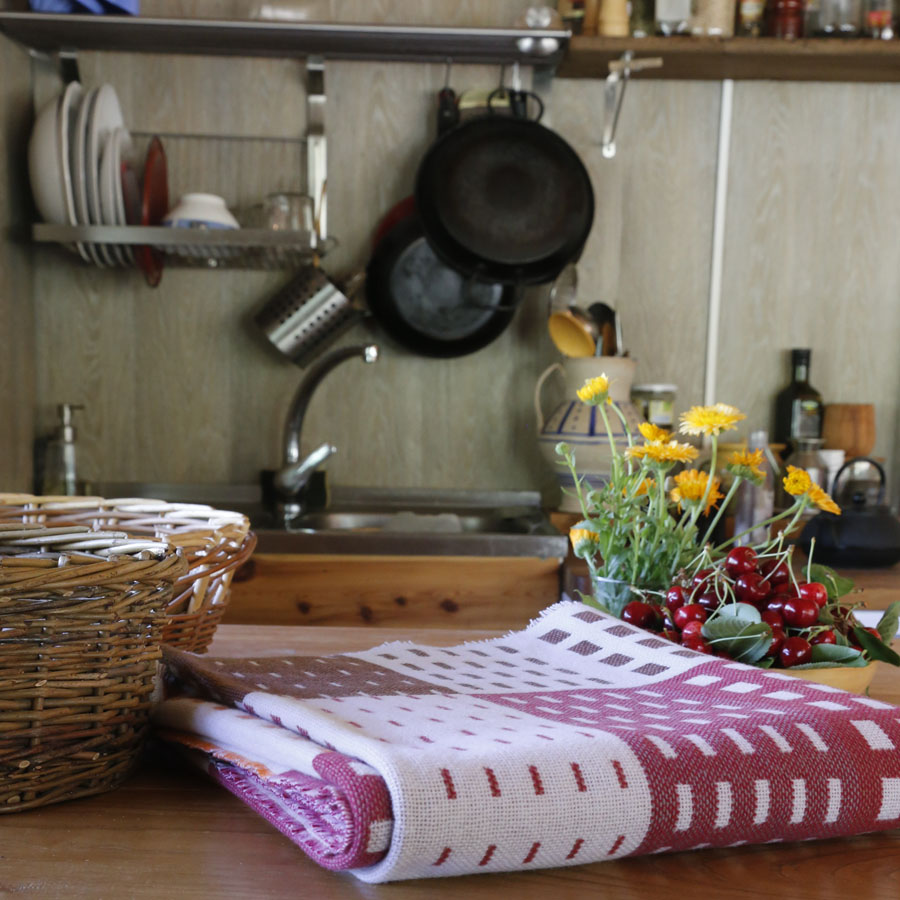 The project was incredibly economic, with about 10,000 euros being spent on materials, 6,000 of which was for wood.  Inside an unpainted chipboard, plywood wall at the far end revealed the unexpected beauty and texture of  commonly-available utilitarian materials, following some of the principles of the Japanese concept of Wabi Sabi – the beauty of imperfection and ageing and the essence of materials.
An open-plan kitchen-dining-living space downstairs has a light and airy feel, with south and south-west facing windows opening up onto a wooden veranda, pond and lots of verdant greenery.   This is a home that is in perfect harmony with its natural setting.  And our pure merino wool Soft Urban throws look great here too, whether flung over the rocking chair on the balcony – for when evenings get that little bit chilly or paired up with cushions on the sofa or cream armchairs (you´ll have to wait a little longer to see these photos!).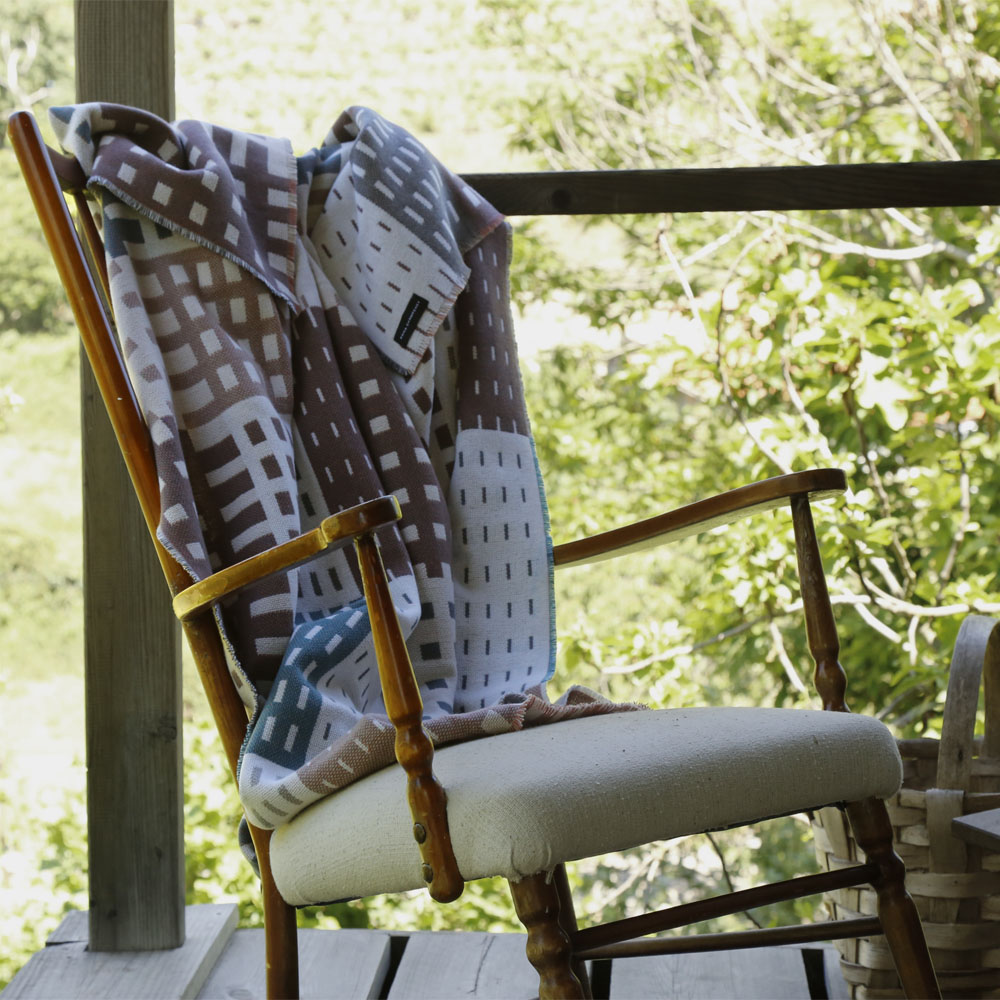 Outside the temperature is in the mid-high 20ºCs.  Inside the house is light but cool.  10cm of natural sheep´s wool was used to insulate the building, including the floor, walls and roof.  As weavers we love designing with wool and believe it´s a fabulous natural resource – it´s why our Soft Urban throws are 100% pure merino wool.  And of course these same insulating properties make it a wonderful natural material to use in bio-construction.
"Some people need family photos on display, I need music" Alex told me., which explains why, in an otherwise fairly minimalist space, there is a music system and extensive cd collection.  A single wood-burning stove is all that´s needed to heat the whole house, really keeping bills down.
A wash-room and bathroom on the ground floor complete the plan and the upstairs is a single, spacious open-plan bedroom and sitting area.   A wonderful place to wake up in the morning and at night, to be serenaded by owls … and the frogsong from the nearby fish pond.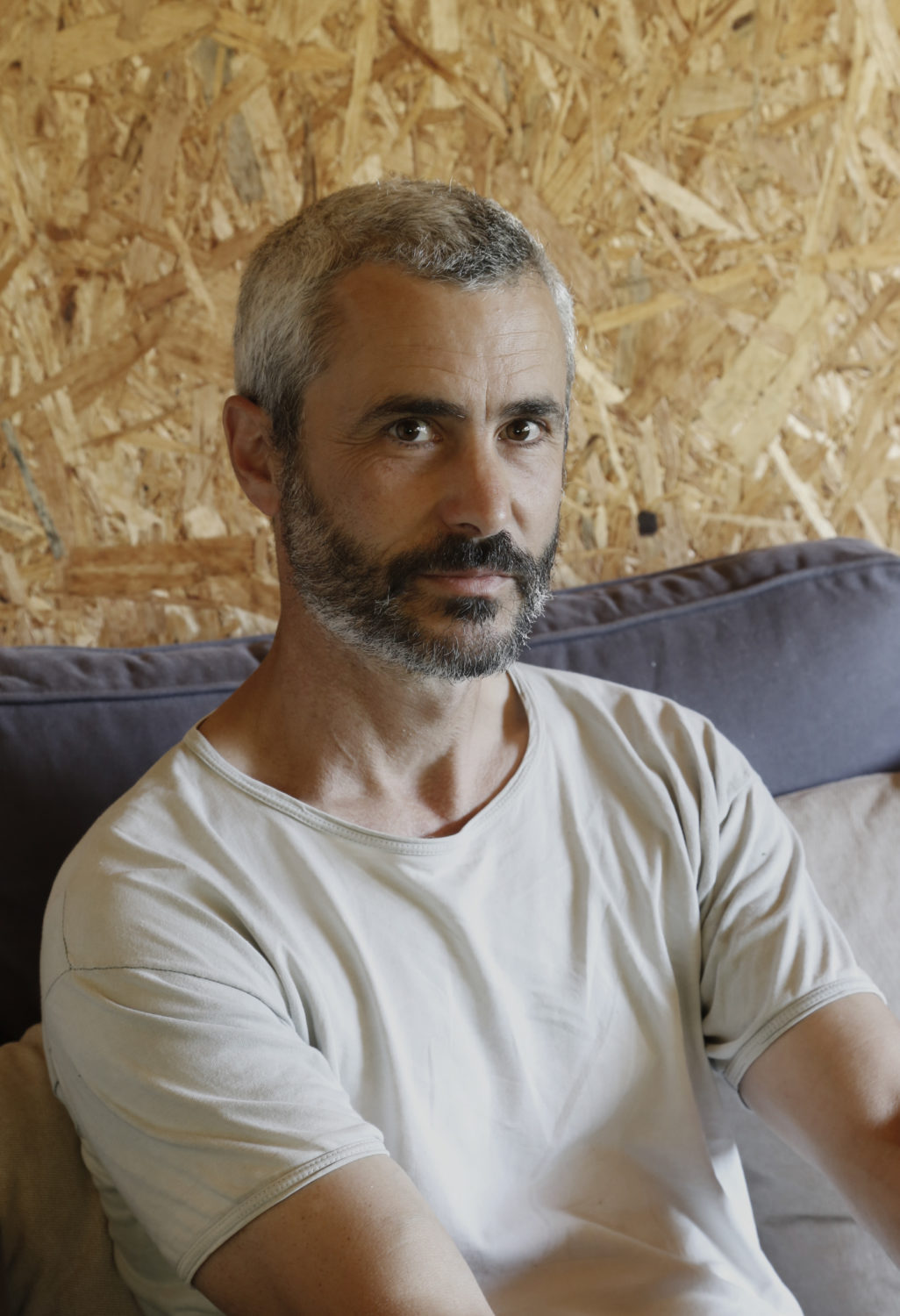 Thanks for the interview Alex!