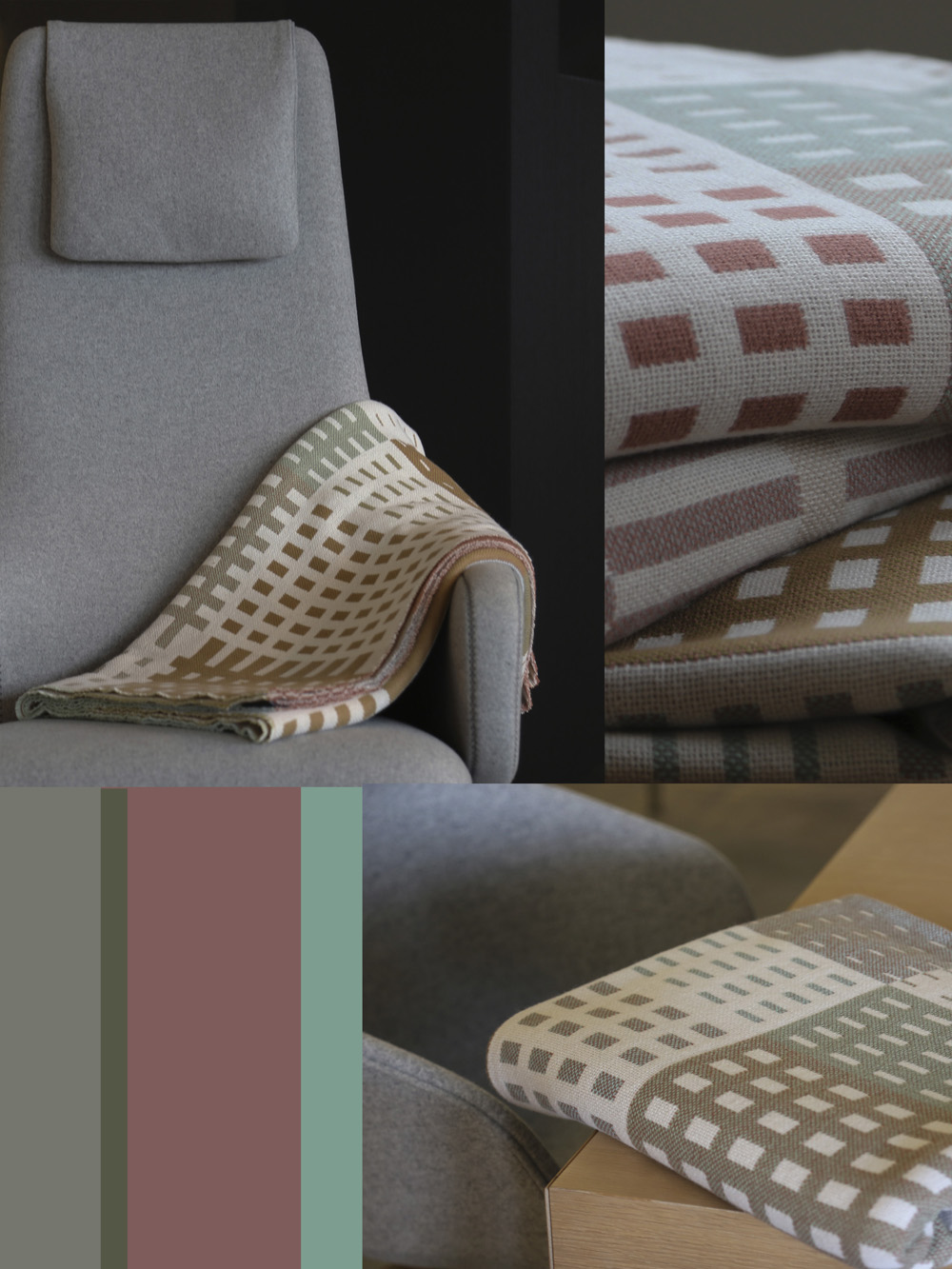 Above top left and bottom right:  Blok design in Forest colourway.   Top right:  Selection of Soft Urban throws.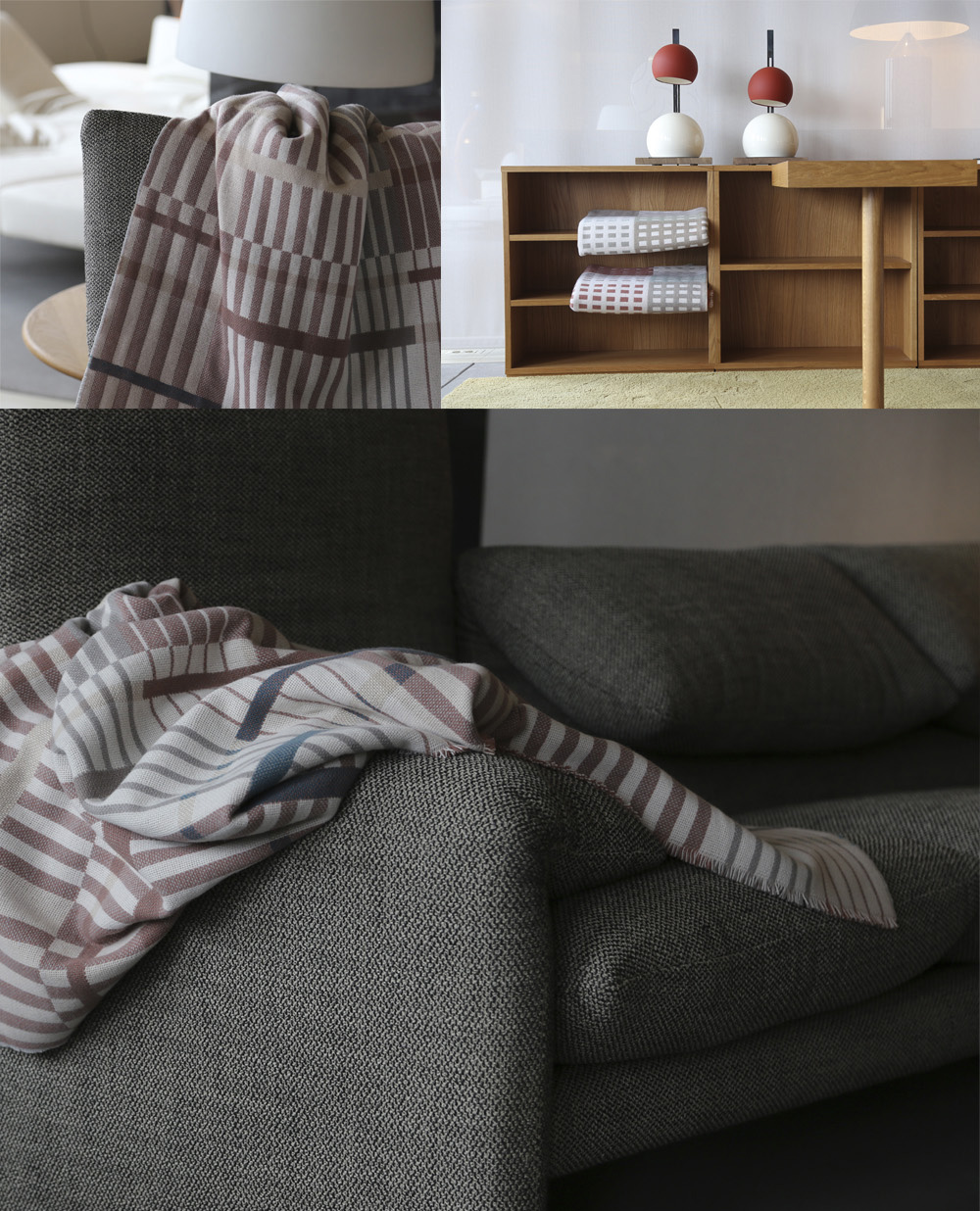 Above:  Optic Stripe in Ebon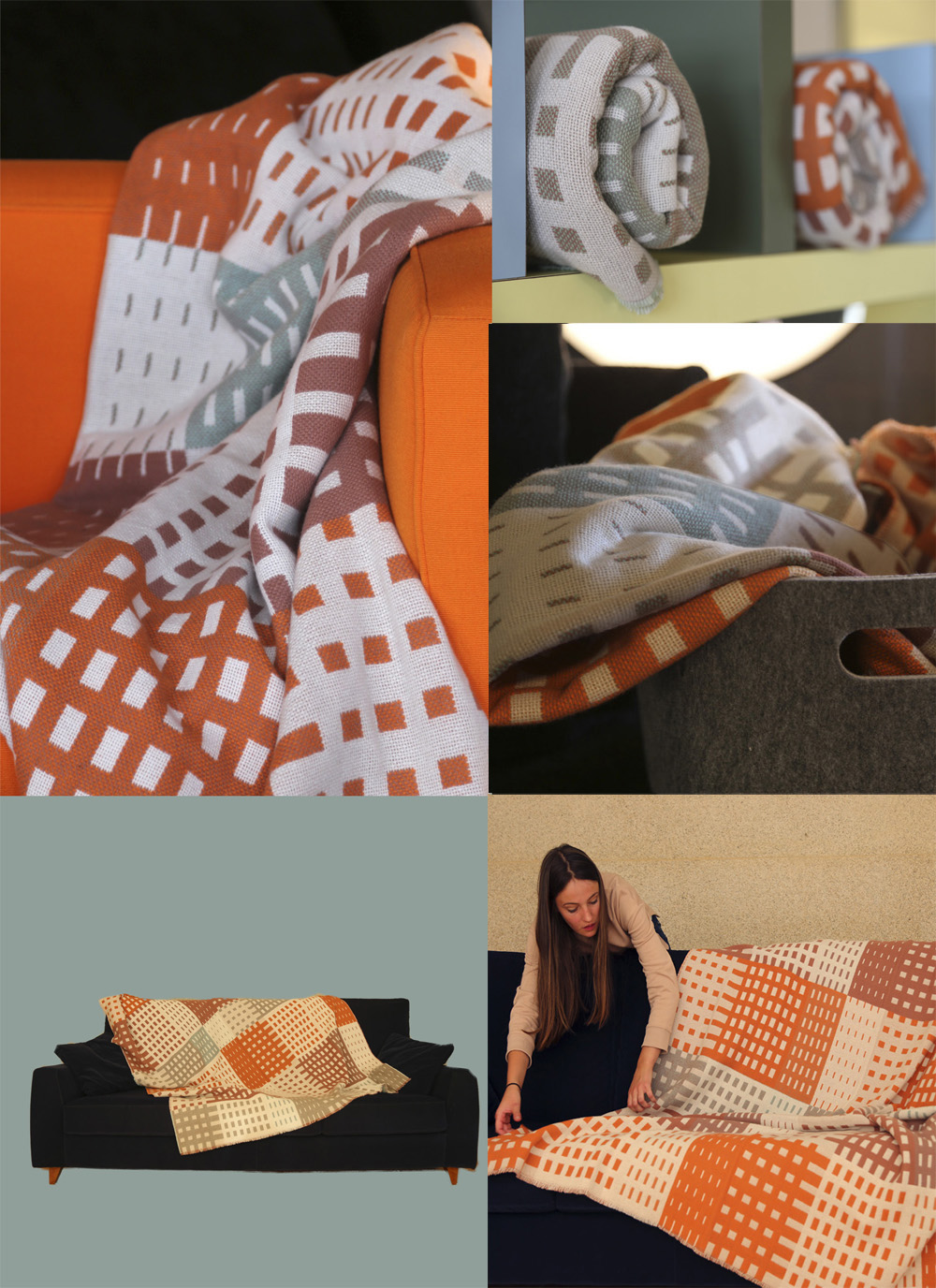 Above:  Blok throw in Mulberry Spice colourway
Soft Urban throws in 100% merino wool created by Anna Champeney.  Model:  Emily.
Contemporary furniture curated by Sirvent, Vigo.  With thanks.