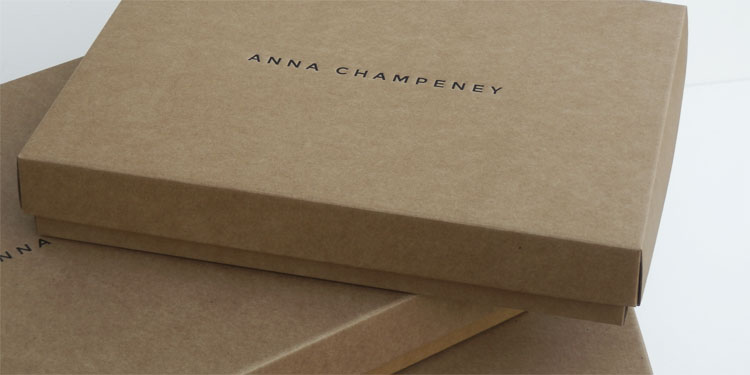 "Meticulous design – you can tell there´s a real master weaver behind them" – 2020, Io Morales, Spain
".. love my blankets from you. We are in our summer duvets now and those are the perfect weight if we wake up a bit chilly! – Anne, Lowestoft, UK
"I love the blanket, every time I look at it I like it even more" – Monica, Catalunya, Spain
"I am soooo excited to be getting a new throw…the other one is sooo precious to me…and I have re done my sitting room, so the new colour throw is going to be perfect,and the older one will go to my place in France as the colours work well with that furniture!"  – Anne, UK & France, December 2019
"Wanted to send a note to say a massive thank you again for the great customer service last week… and of course a beautiful product.  .. The next day we had a note through from the happily married couple already using [the throw]. I am told it has superseded all other throws they have been previously given"
Monica, London, March 2019
"…  She's a beauty!  We got the throw today, Anna. It's phenomenal. The colors are superb and the piece itself is of course impeccable.
Nancy, UK, 2019
"We love your work" – The Design Trust, UK (Instagram comment), Dec 2018
We had so many compliments about the scarves. I love mine so much, it goes with everything !  – Client, Arundel, UK, 2018
"The throw is really a precious piece  …. spring is coming like the soft green  colours of the throw .. announce" – Client, Germany, March 2018
"The throw arrived yesterday and it is gorgeous. Thank you so much for a quick delivery. The birthday boy is beyond happy! We look forward to adding to the collection" – Lis, London, June 2017
"[The Soft Urban throw arrived]…. And it is wonderful! The colors are amazing. LOVE IT.  Thank you Anna!" – Nancy and Nev, Darlington, Co. Durham, June 2017
I love your work! I'm going to cherish the [Soft Urban] throw and I'm sure it's going to have a special place in my home" – Veronica, Coruna, April 2017 (via email)
"Gorgeous designs" – @ModernShows, @midcentury_modern @modernshows
"I´m very pleased with the tippet!  It´s like a jewel for me with the intense colours and the Patch patterns.  I am delighted by textiles that you can look at again and again and it´s always entertaining.  Thank you also for the stories and thoughts behind your designs"  – client, Germany, December 2016
"My parcel arrived, such beautiful presentation and inside my lovely blanket. We need cheering up today, it has suddenly become winter here. Those lovely bright colours have done the trick. Thank you so much" – Bunty, UK, by email, Nov 2016
"Just to say a big thank you for my super throw, I am delighted with it!" – Anne N (via email) 28/10/16
"Your throws just get more and more beautiful" – Alexandra P (via facebook)
"I'm really delighted with it and I've been wearing it a lot – the colours and the pattern are so unusual and I love the detail in the different weaves" – Ruth, UK, by email, 2 Feb 2016
"The scarf is WONDERFUL!! I love it, really love it. Beautiful, beautiful soft, natural colours and such a lovely feel. Thank you for all the incredible input…..  Lots of complimentary comments from friends too. Truly perfect" – Claire, UK, by email, 5 Jan 2016.
"My American partner,who visited you …..  was blown away by your work and products" – Nev, UK, by email, 5 Jan 2016
"It's beautiful and the colours are even more lovely than I imagined.  The packaging was exquisite too" – Allison, UK, 18 December 2015
"Me encantan tus trabajos, eres una grandísima tejedora"  – Monse, Spain, December 2015
"Thank you very much for the scarf ……  I probably never caused an adult so much joy with a present, he could hardly believe it", client, Spain, December 2015
"[We] are delighted with the beautiful scarf, and a very high rating from [all the family]", client, Norfolk, 28 December 2015
"I spent last night continually looking at my cushion …. It gives me so much pleasure to own … knowing the work that has gone into creating the final product.  It was wonderful to see the product line you have created"" – by email, January 2014.  A. Mcilroy (Australia)
"I wanted something a bit different, a little more special than you can get from regular shops / retailers.  I was immediately drawn to your site when I saw it as I was also interested in you and your partner´s "lifestyle", working with natural products in and from the countryside.  Once I had found your site I looked no further.  The product seemed a little more expensive than other places but the whole package was right for me and I know Julia will be amazed" – S. Allen (UK)
 "What wonderful things you have on sale now!" – N. Ball (UK)
"…Quite lovely and wonderfully practical" – Ann Compton (USA)
"… The commission is fantastic! Absolutely stunning" – M. Tomlinson (UK)
"You produce really good work and I like the scarves very much" – Taller: Galería Arts & Crafts
"Exquisite linen scarves" – Teresa Mundford (UK)
"…I wonder if I can buy this scarf from Friday, which we saw you finish in front of our eyes? I find him so beautiful, that I can't stop thinking of…even I am back in Berlin. – Christiane (Germany)
"The scarf is so beautiful!!!, I am fascinated by the different range of colours"  Christiane (Germany)
"I am pleased and happy to add such an attractive piece of craftsmanship to the furnishings in my sitting room" E. Goodwin (UK)
"I love the textile designs for their richness, originality and variety" – Alejandra (Argentina)  
"…the scarf is a wonderful textile" – Regina,  Germany
"Today the cushion arrived. I like it very much, the natural dyes are soft and at the same time brilliant and it gives to me good humour!" – Regina B.