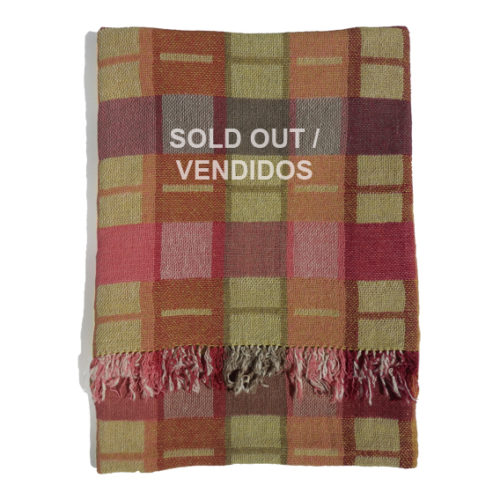 "H & O" scarf in silk and wool, hand-dyed with natural dyes
Limited production silk and wool scarf with natural plant dyes and cochineal from Lanzarote. 50 x 190cm Hand-woven and hand-dyed.
Our bold and vibrant hand-woven scarf designs will cheer you up on grey rainy days.
Each version is subtly different as it is individually hand-made on our wooden handlooms.
This limited edition series is inspired by urban geometry – the forms of grids, grills and pavements transformed and softened by pure silk and wool yarns.  This version has good drape with a firm texture and we think it will wear well and be fairly resistent to pilling.
50% silk / 50% wool
100% natural hand-extracted plant and cochineal dyes.