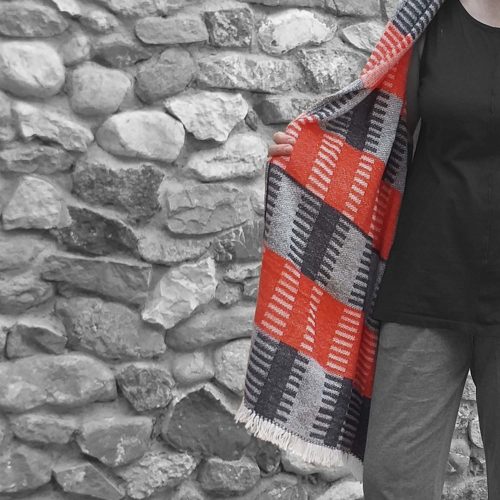 Tree of Life Cashmere Wrap (not available for sale to UK, sorry)
Last available cashmere wrap in the "Tree of Life" limited luxury edition.  Woven in-house on specialist manual handlooms.
Generously-sized limited edition 50% Mongolian cashmere wrap with original "Tree of Life" design.  Warm and medium-fine.  The last of a limited edition luxury series, woven in-house on wooden handlooms using the finest natural cashmere and merino yarns.
85cm x approx. 205-210cms (small variations can occur between versions owing to their hand-woven character).
Handwash with care in tepid water. Do not spin dry or wring or put in dryer. Dry flat. Press gently on wool setting.
This item improves with use, becoming thicker and warmer.