Escola Massana welcomes Anna Champeney as postgraduate textiles lecturer / Anna Champeney, docente en la Escola Massana, Barcelona
(Eng/Castellano) We´re delighted to announce in our September 2021 journal that Anna Champeney is to join  textile artist, Francisca Piñol and Nuria Bitria as lecturer in woven textiles at the Escola Massana, one of Spain´s best known and established Art Schools / Es un placer anunciar en el diario de Septiembre 2021 que Anna Champeney se une a Francesca Piñol y Nuria Bitria como docente de diseño y arte textil en la Escola Massana, Barcelona.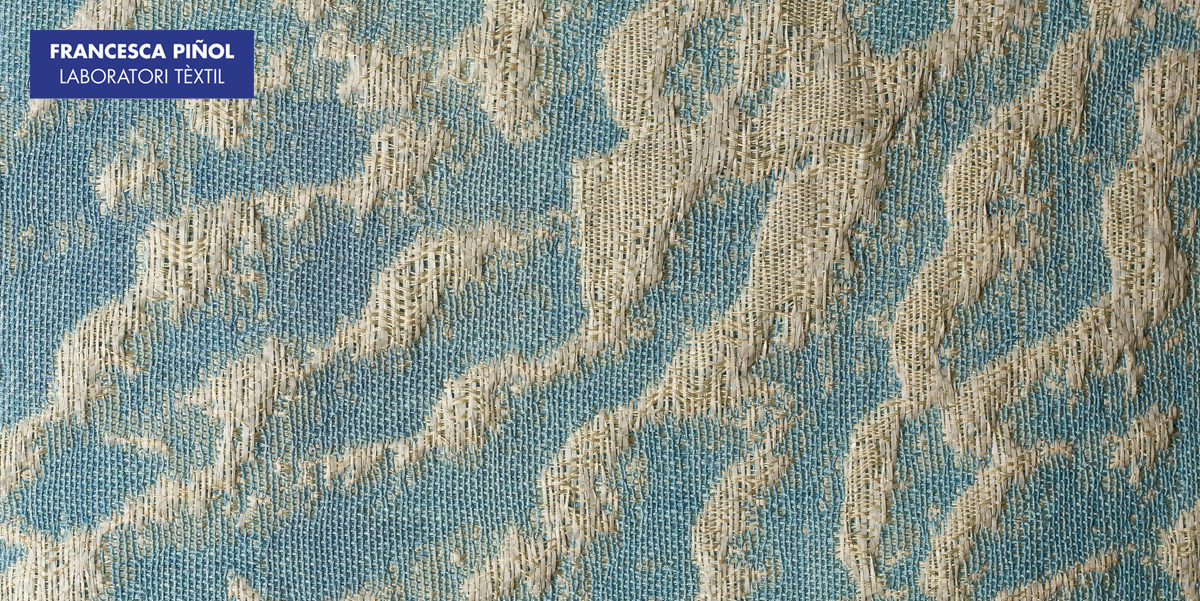 Piñol is known internationally for her creative art textiles and Jacquard weaving.  And Bitria is synonymous with the Teixidors, as the high end weave company´s Creative Director.  Both have been instrumental in establishing a focus on woven textiles as a discipline at the Massana Art School. / Piñol está conocido tanto al nivel nacional como internacional por el arte textil y también por tejidos Jacquard.  Y Bitria es sinónima con Teixidors, donde trabaja como directora creativa.  Ambas han jugado un papel importante para establecer tejido en telar de bajo lizo como disciplina especializada el nivel del grado y posgrado en la Escola Massana, Barcelona.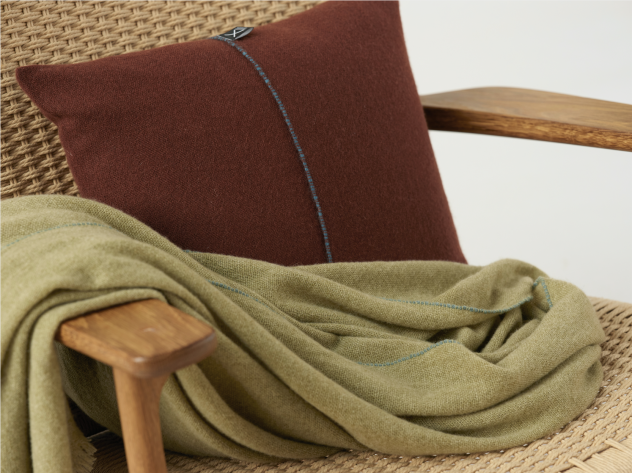 Anna Champeney will be joining the team led by Piñol and Bitria at the Escola Massana in the heart of Barcelona as lecturer in textiles as the special subject on the MA offered in Contemporary Applied Arts.  / Anna Champeney empieza en octubre 2021 como docente del tejido en telar de bajo lizo, en el taller especializado ofrecido como parte del Masters de Artes Aplicadas Contemporáneas.  
Anna comments, "For two decades I´ve been an admirer of the Massana Art School and the teaching post will give me the chance to share my skills and philosophy and encourage textile creatives as well as introducing those from other disciplines to weave.  My hope is to open up a vision of the multiple possibilities of weave by encouraging a deep curiosity for the interactions between textile materials and processes.  The aim?  To really get in close to weave and understand how a thorough grounding in the essential techniques and reactions between threads on the loom can act as a springboard for creative work with integrity and depth". / Anna comenta "Durante más de 2 décadas he sido gran admiradora de la Escuela Massana en Catalunya y el nuevo trabajo me permitirá compartir el conocimiento que tengo como diseñadora y artesana textil, y conocer y animar a estudiantes no sólo del mundo textil si no de otros campos.  Espero poder fomentar una visión de las múltiples posibilidades que ofrece la creación de tejidos en telar de bajo lizo, a través de una curiosidad profunda para descubrir y las interacciones entre materiales y procesos.  ¿El objectivo?  Acercarse al mundo textil y usar el acercamiento al material para crear muestras creativas i originales que más adelante pueden preparar el estudiante para proyectos más avanzados". 
The Massana proposes the postgraduate program of study to "provide a space and a time for growth and maturation in skills and mastery of techniques and materials, while offering a shared place for reflection on the contemporary role of applied arts and their role in today's world, from a transdisciplinary approach and in the common territory of arts and design".
Interestingly, the MA course is open to both university degree holders and established high level professional craft makers who have taken an alternative route into contemporary making to that offered by universities.
The MA is an excellent opportunity to experience the rigorous and exploratory world of university level teaching and making, with its emphasis on critical thinking, collaborative working and discussion and presentation of work.  And for graduates it offers the possibility of experiencing the world of professional makers who are out in the market place.
And of course, being in Barcelona, it´s an extremely attractive proposition for international students as well as Spanish students.  What an exciting city to spent a year in as an international art student and immerse oneself in culture, art, design and of course the Catalan culture in Spain.
Sobre el Postgrado:  El Postgrado en Artes Aplicadas Contemporáneas que ofrecen la Escola Massana y la Universidad Autónoma de Barcelona propone una formación que va más allá de los planteamientos disciplinares en el entorno de las Artes Aplicadas. Así, se orienta a estudiantes y profesionales vinculados a los campos de la artesanía, el diseño y las artes en general, y puede resultar de interés para graduados en Bellas Artes, Arquitectura, Diseño o Humanidades, para titulados de ciclos formativos en escuelas de arte y de diseño, así como para profesionales en activo sin formación universitaria.
El itinerario formativo es eminentemente práctico. Su centro de gravedad reside en las actividades que se desarrollan en los talleres a los que cada estudiante puede optar: Arte Textil, Joyería y Artes del fuego (Cerámica y Vidrio). El Postgrado facilita un espacio y un tiempo de crecimiento y maduración en las habilidades y el dominio de las técnicas y materiales, al tiempo que propone un lugar compartido para la reflexión sobre la función contemporánea de las artes aplicadas y su papel en el mundo actual, desde un enfoque transdisciplinar y en el territorio común de las artes y el diseño.
A nivel de desarrollo profesional, el Postgrado en Artes Aplicadas Contemporáneas promueve la realización de proyectos personales con un alto grado de implicación social, ecológica y creativa, optimizando los recursos que ofrecen las prácticas de las artes y el diseño. Su mirada interdisciplinar promueve, a su vez, la capacidad de nuevos y nuevas artesanas para el trabajo en equipos multiprofesionales vinculados a campos como los de la arquitectura, el diseño de producto, las artes visuales, la moda, el audiovisual, las artes escénicas y otros quizás aún por emerger. Se trata de generar oportunidades que desemboquen en una trayectoria profesional creativa.