Anna Champeney Textile PopUp Exhibition, Sant Gregori (Girona), 2 – 29 de marzo, 2022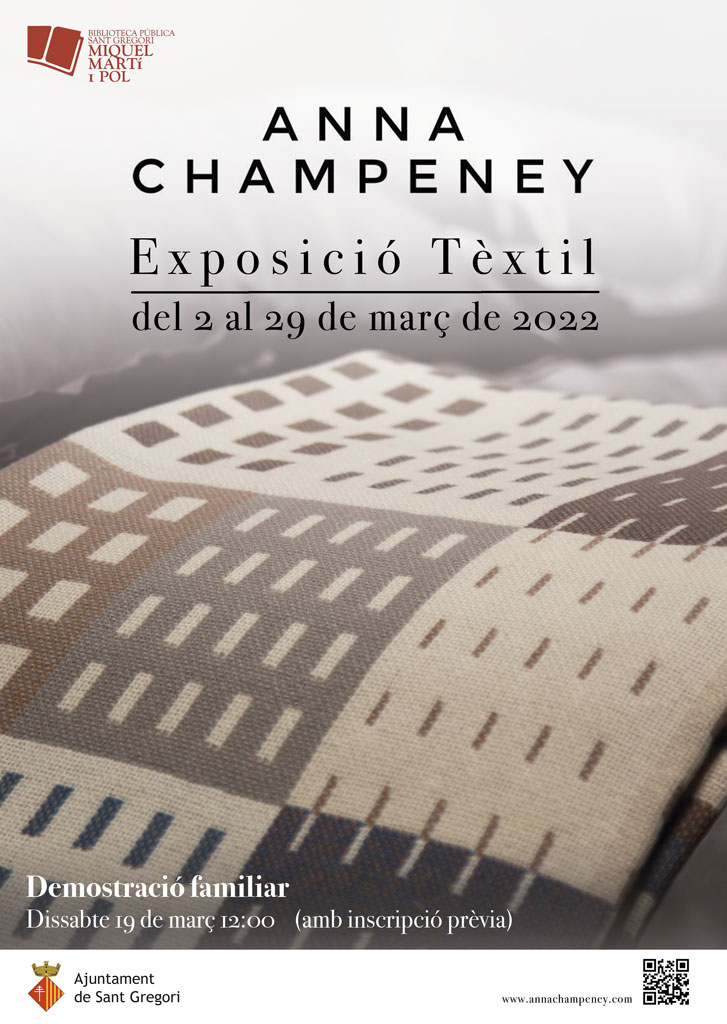 Come and get to know our textiles in this "pop-up" exhibition 2-29 March 2022 in the Biblioteca Miquel Marti i Pol, Pl. de Rafel Masó, 2, 17150 Sant Gregori, El Gironés.
Sant Gregori (Girona).   The exhibition will feature a selection of pieces from our core collections.  You´ll have a rare opportunity to see handwoven samples and prototypes from the studio´s archives and meet Anna in person.
Anna will be at the exhibition on the 19 March to lead a guided visit, suitable for all publics, to give you unique insights into her design work and the craft design philosophy which underpins everything the studio does.   Book your place free.