Celebrating 20 years of Anna Champeney Studio – looking back & moving forward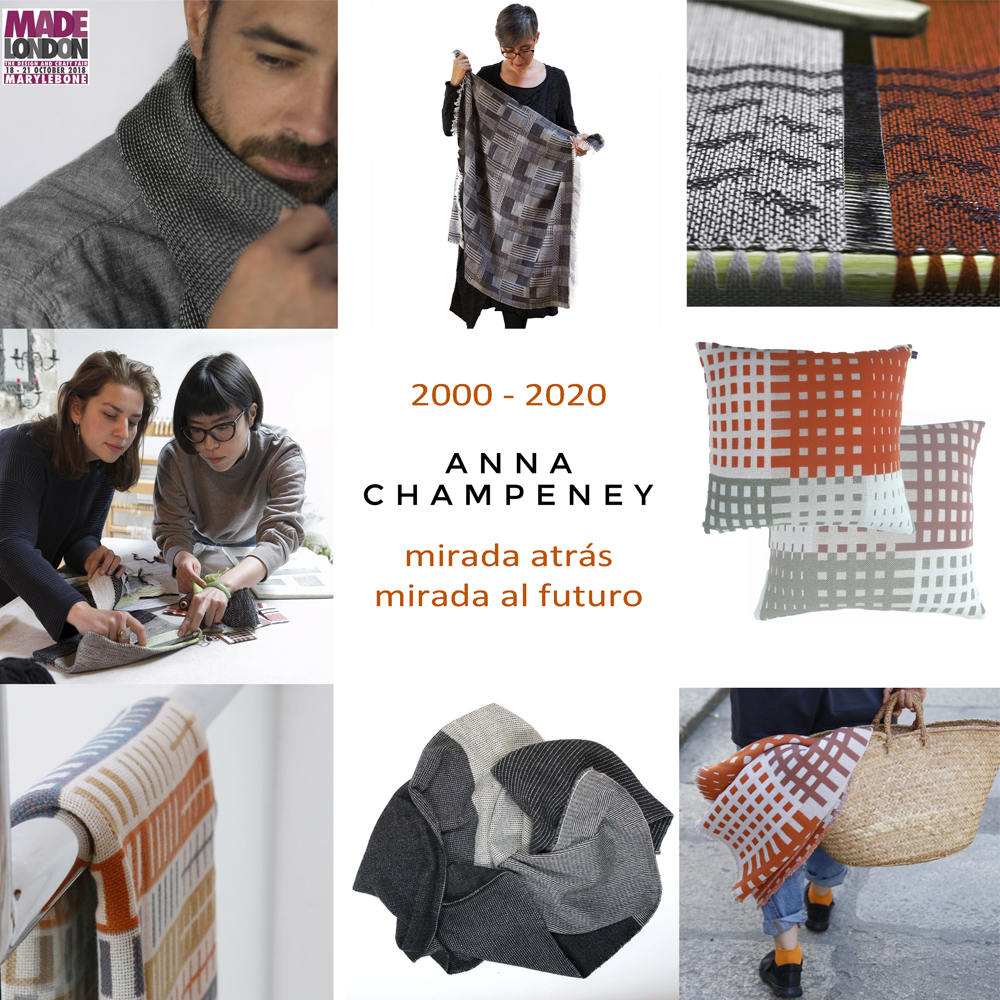 20 years of Anna Champeney craft textiles in the Ribeira Sacra, Galicia, Spain 
In this special post we look back over the two decades since we came to Galicia in September 2000.
We also look forward and invite you to read our exciting 20th anniversary announcement about our future plans.
A change in vision?
In 2000 our original idea was to merge Galician textile techniques with contemporary design, use hand-spun local sheeps´ wool and develop "creative tourism" in the area by offering residential weave courses in the heart of the little-known Ribeira Sacra region.
We approached all of this with a somewhat utopian vision combined with a certain naievety; all essential – in our case – to generate the energy and momentum to initiate the project in  the Ribeira Sacra, Ourense, far from urban centres and our birth regions/countries.
2 decades on and the studio is known for its clean, original, modern style and the way it has helped to shape a new concept of what "handwoven" and "hand-designed" craft looks like in Spain and how and where it is presented.
Traditional Galician techniques no longer define the studio conceptually or stylistically but they have helped to shape the studio´s delight in pattern and meaning.  The studio is now present at events such as London Design week, Made London and Festivalet, Barcelona – testimony to how far we have come since 2000.
Despite the changes the studio actually remains true to its essence.  Because what has not changed is a commitment to projects, research, experimentation and exploration at the centre of everything it does.  This has always been the studio´s DNA, always lain at the heart of the studio´s products and also its teaching philosophy.
Originally it was our aim to be a production studio first and foremost.  But gradually we discovered we wanted every collection to go one step further than the previous one.  Although we fought this for a number of years, in time we have learned to embrace our curiosity and passion for exploration as our deepest core value.  We continue to create original collections sold under our own label but they are often outcomes of research projects and collaborations.
Focus on Textile Education
The research-based approach has also spilled over into the textile weaving and designing education services offered at the studio at www.textilesnaturales.com.
But the format of the studio´s educational work has also changed over the past 20 years.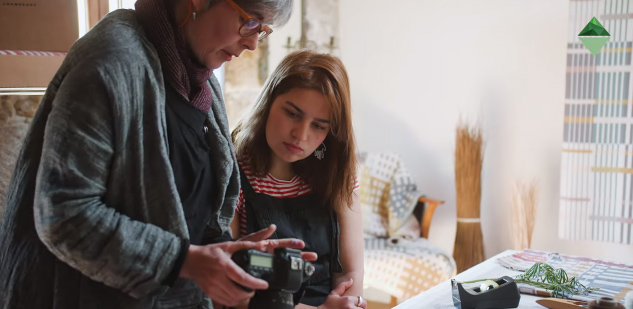 Nadine Wilde, Loughborough University undegraduate and Nanae Kumaya, interned at Anna Champeney in 2019
Originally the studio collaborated more closely with tourism, opening to the public in the summer and offering residential "creative tourism" in the Ribeira Sacra through intensive residential courses.
However, over time this changed as Anna sought to encourage a new generation of weavers with a higher degree of technical and design skills.  After two years as a lecturer in the University of Vigo, teaching fashion students Anna started to offer internships to university weave design undergraduates, mainly from Loughborough University in the UK.
At roughly the same time we expanded the range and level of courses offered privately at the studio to include a design component.
We continue our links with further education and craft and fashion organisations through Anna´s work as conference speaker, most recently, the Ourense Rural Summit (2019), the Craft Jornadas in Menorca (2019) and this autumn with CEARCAL and Burgos Art School (November 2020).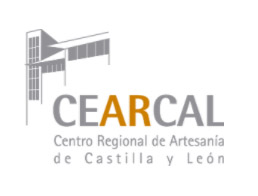 In these numerous ways, over the past two decades, literally hundreds of people have benefittted from the studio´s teaching and expertise – from children right up to those who work in further education and research bodies and in fashion.
The studio also offered private courses until lockdown in March 2020.  Its students included industrial textile designers, doctors and nurses and entrepreneurs in other fields.  Whilst some came from Spain others travelled from Japan, Hungary, Portugal, Chile and Venezuela to the rural studio in Galicia.
The next 10 years:  Announcement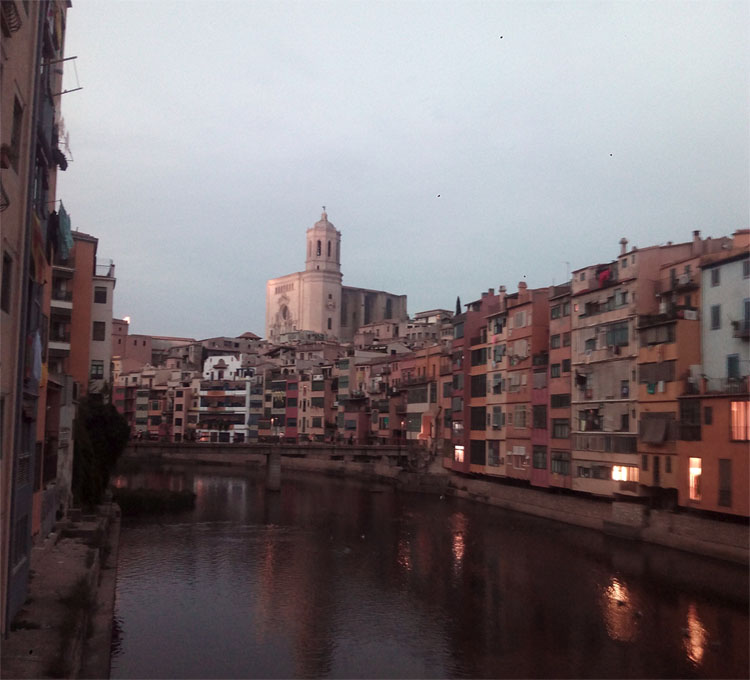 Above:  Anna Champeney is re-locating to Catalunya, Lluis´ native region.
The first 20 years in Galicia have been amazing.  What will the next decade bring?
On our 20th anniversary we are excited to announce that we are re-locating the studio to Catalunya, Anna´s partner, Lluis´ native region.
The online textile store will still be open for business as usual.  But some of the other activities offered by the studio will temporarily cease whilst the studio moves and the new building is re-furbished and we prepare some new initiatives.
Our future textiles and teaching activities will continue to be based on our passion for learning and textiles.
It has been an incredible journey over the past 20 years and we hope you will accompany us on the next stage of our journey.