Festivalet & a Christmas blanket giveaway – How to take part
To celebrate our first edition of "Festivalet", Barcelona´s popular christmas independent design fair, we´re giving away one of our beautiful 100% pure merino wool throws (140/145 x 170/175cm).
Read below how to take part and what makes our throws really special!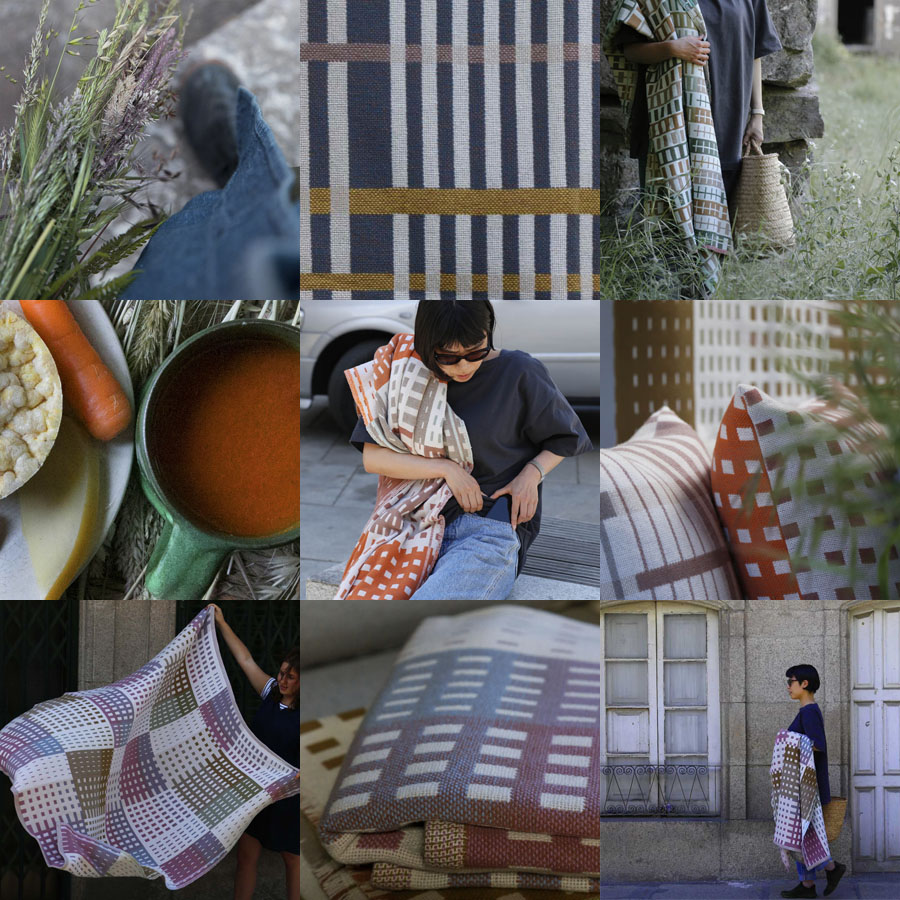 Just a few of our merino wool blanket designs available… 
WHAT MAKES OUR BLANKET-THROWS REALLY SPECIAL
When you buy an Anna Champeney blanket, you´re acquiring an unusual piece of individual and 100% natural textile design which has been featured in exhibitions and publications on contemporary design in Spain.
Each of the 3 designs is exclusive to Anna, has been designed and sampled on wooden handlooms at the textile studio in rural Spain and comes in different colourways.
Each design has then been meticulously woven and hand-finished at one of North Spain´s few remaining family mills.  The throws make wonderful and unusual gifts and come in a stylish monogrammed gift box.
TAKING PART IN OUR GIVEAWAY IS EASY
 Subscribe to our e-newsletter (see top right or scroll down from our homepage to the sign-up box)
If you´re already a subscriber, simply like, comment and share/re-post any of our posts on Facebook or Instagram between now and 16 December 2019.
We´ll announce the winner of the giveaway at christmas, and post out one of our soft throw designs to the lucky winner early in January 2020.
Or, if you´re in Barcelona, come to Festivalet and say hello to us on the Anna Champeney stand, and we´ll enter you in the giveaway and sign you up to our e-bulletin, on the stand itself.
Good luck!