Merino throws for summer living?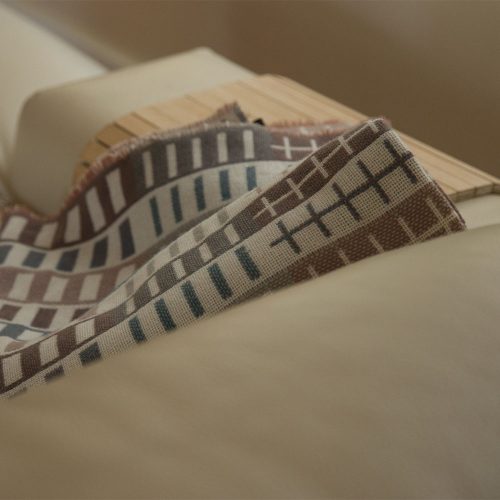 Me encantan los sofás blancos de cuero
Natuzzi.  Knoll.  De Padova.  Fritz Hansen…
Pero.
No tanto, en verano.
Con el calor.
(con pantalones cortos)
Así que.
He descubierto que plaids de merino sirven igual para verano como para invierno.
Haz un vistazo a los modelos que tenemos en existencias...
¿A quién quieres hacer un obsequio especial este verano?
English translation
Do you share a special fondness for white leather sofas?
Fritz Hansen, Knoll, Natuzzi, De Padova…
But.
Just not in the summer.
And especially not with shorts on.
Because.
The sticky season is upon us in Mediterranean Spain – leather sticks to skin.
A merino throw is soft against your skin.
No stickiness!  
Pure merino wool – not just for the cooler seasons.
Have a look at the plaids we have in stock…  
(Sorry, we can´t supply clients in the UK – post-Brexit difficulties for small businesses like ours are too great and too costly at the moment!)