Curso postgrado (Artes Aplicadas) – Textile postgraduate course at the Escola Massana, Barcelona 2021/22 – Curso
(Traducción al castellano al final)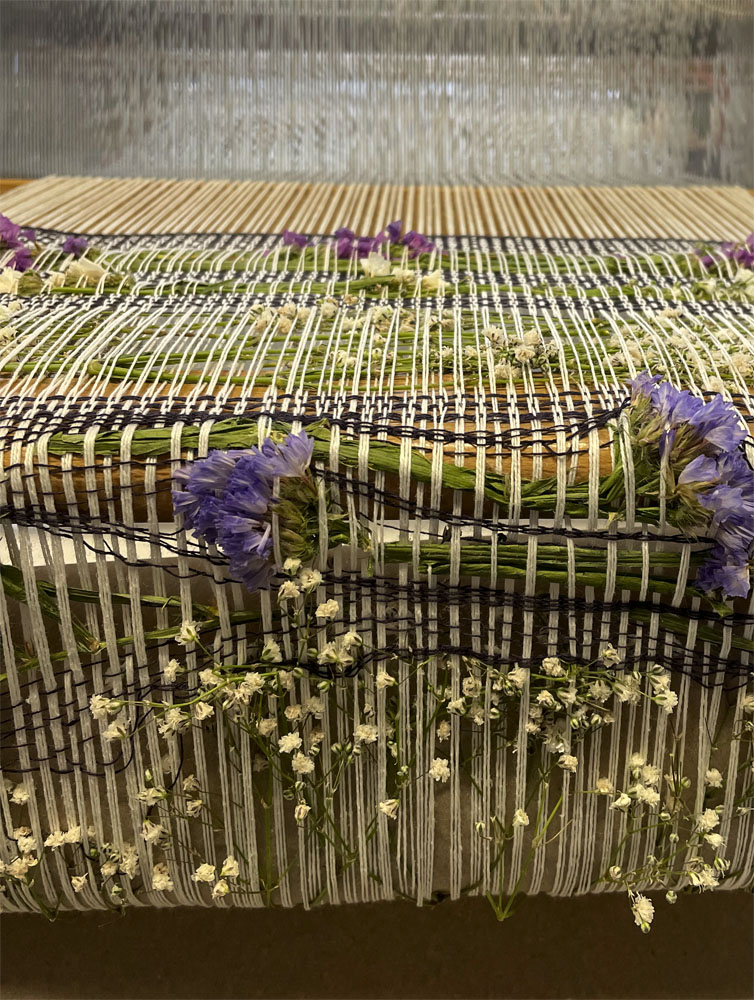 Here´s a sneak preview of final work by postgraduate textile students, Escola Massana, 2021/22 by –
Nicole Betancourt (Chile), Jimena Barrenechea (Peru), Steven Bolaños (Colombia) and Angela Luesma (España).
The postgraduate one-year course, is unique in Spain, in that it aims to bring students together from different disciplines, including Fine Art, Industrial Design or Craft, to focus on a hands-on, materials-based, intensive encounter with textiles, ceramics/glass or jewellery – leading to a maduration of, and new directions in their professional work.  As such, it seeks to focus on a cross-disciplinary approach, rather than to refine and develop work in the students´ existing area of expertise.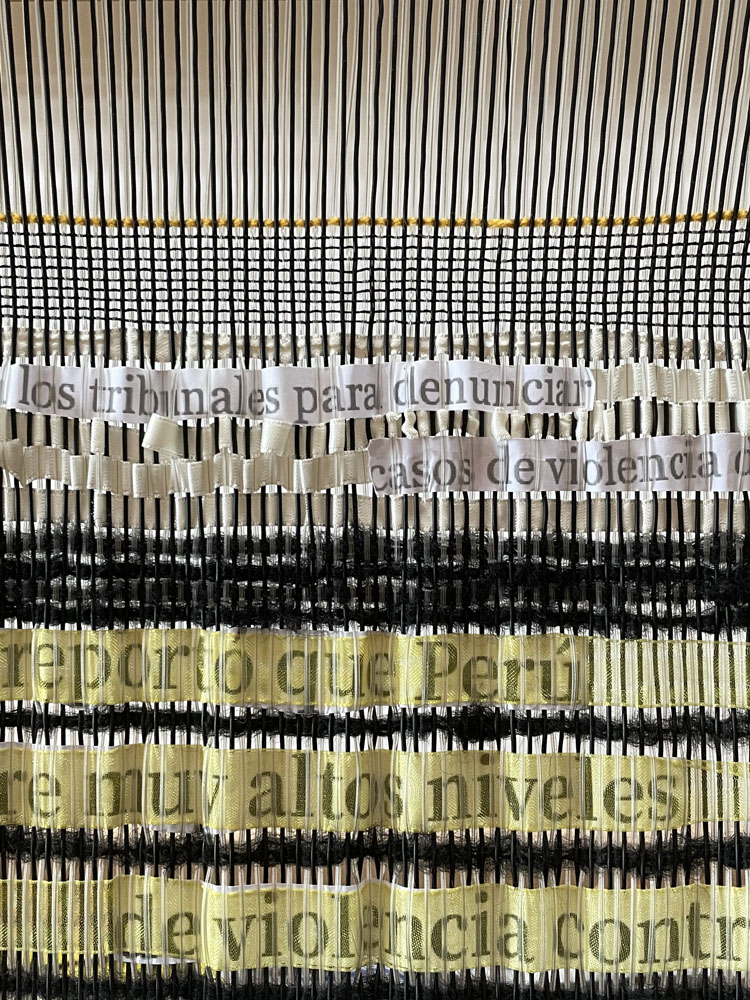 The 2021/22 course, led in the Massana´s weave studio by British textile weaver and designer Anna Champeney, gave students an intensive hands-on practical and theoretical and artistic introduction to shaft-loom woven textiles, enriched by a short module with Francesca Pinyol, in computer-assisted Jacquard weaving.
The course challenged students to use their creativity and curiosity to take their projects beyond the traditional confines of woven textiles, and draw on inspiration and influences from a range of influences and inspirations.
View the results at Artesanía de Catalunya, c/Banys Nous, Barcelona, in the final end-of-course show, which launches on 28 September 2022.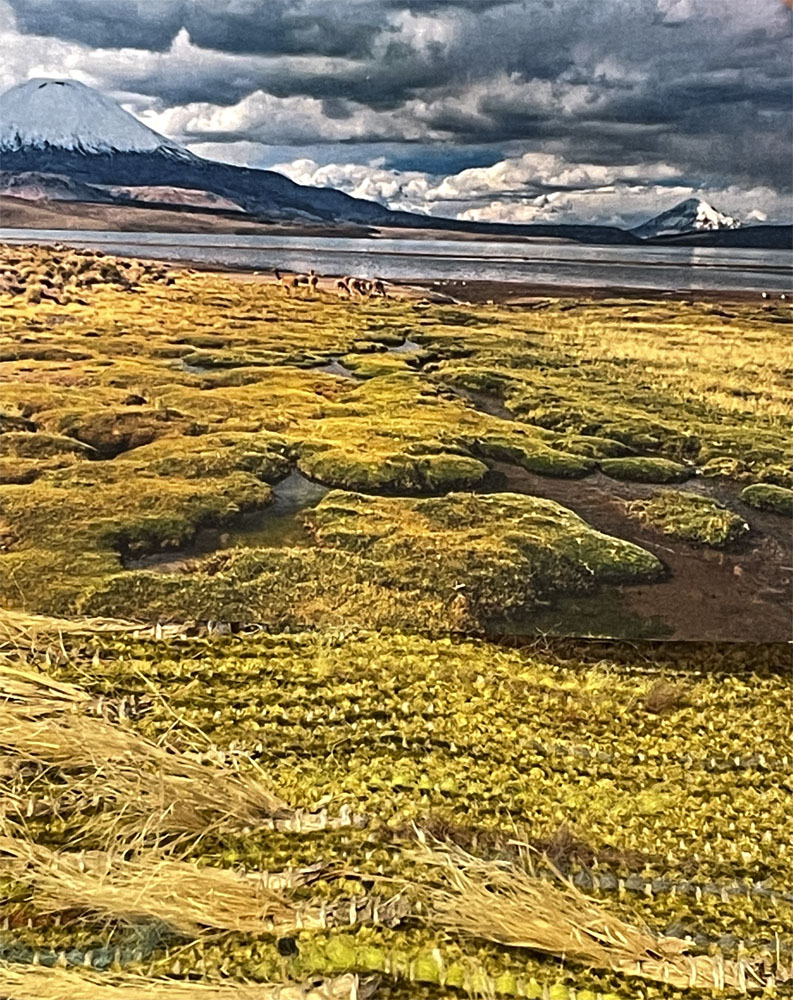 Aqui subimos unos detalles de obras finales realizados por estudiantes del postgrado, (prof. Anna Champeney, BA, MA), en la Escola Massana, Barcelona, Catalunya por (en orden alfabético):
Jimena Barrenechea (Peru)
Nicole Betancourt (Chile)
Steven Bolaños (Colombia)
Angela Luesma (España).
El curso de Artes Aplicadas, de un año de duración, es unico en España, y tiene, como objetivo, juntar estudiantes de diferentes disciplinas – Bellas Artes, Diseño Industrial, Artesanía, para experimentar un encuentro intensivo con el textil (telar de bajo lizo / telar digital).  Los estudiantes reciben una iniciación intensiva, con charlas sobre el diseño y arte textil (y otros modulos teoricos, y de signaturas orientadas a ayudarles en temas profesionales).  Pero el enfoque principal es el proyecto final, con el reto de crear obras que unen una visión artistica y individual con el conocimiento del lenguaje textil adquirido en el taller.  La idea es fomentar un proceso de maduración y exploración artística.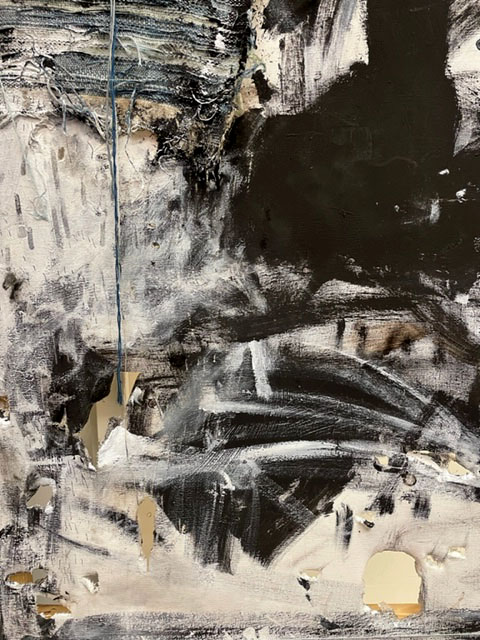 El curso de 2021/22, dirigido en el taller por especialista en tejido de bajo lizo, británica Anna Champeney, dió a los estudiantes, la oportunidad de recibir una iniciación práctica y teórica intensiva a la creación textil en telares de bajo lizo, suplementado por un modulo con telar digital con Francesca Pinyol.
Los proyectos que resultaron reflejaban temas tan diversas como el textil como paisaje, el textil tres dimensional, la únión del textil con la pintura, y el textil como vehiculo del activismo feminista, con lecturas en diversos niveles – tanto conceptual, como técnico.
!Enhorabuena!
Se presentan los resultados del postgrado en Artes Aplicadas de la Escola Massana (textil o ceramica/vidrio o joyería) en una exposición en Artesanía de Catalunya, c/Banys Nous, Barcelona.  Se inaugura el 28 de septiembre, 2022.