Preparing to dance with colour on the loom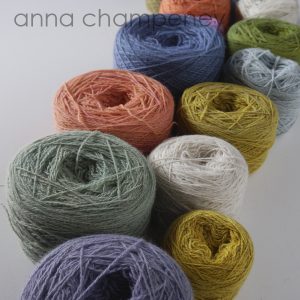 Selecting colours for a new project is always exciting – like the first steps of choreographing a new dance.
At Anna Champeney we select our colour combinations with great care and create our own colour palettes with natural dyes.
We love the mustard yellow we obtained from weld and the soft purple of orchil, the precious lichen dye that we extract in small quantities here from the Umbilicaria pustulata lichen.  These lichens are indicators of clean air and cannot thrive in polluted areas but thrive in the mountains of the Ribeira Sacra, Galicia.