Nice to meet you – In conversation with Yael Shmueli-Goetz of plainHjem studio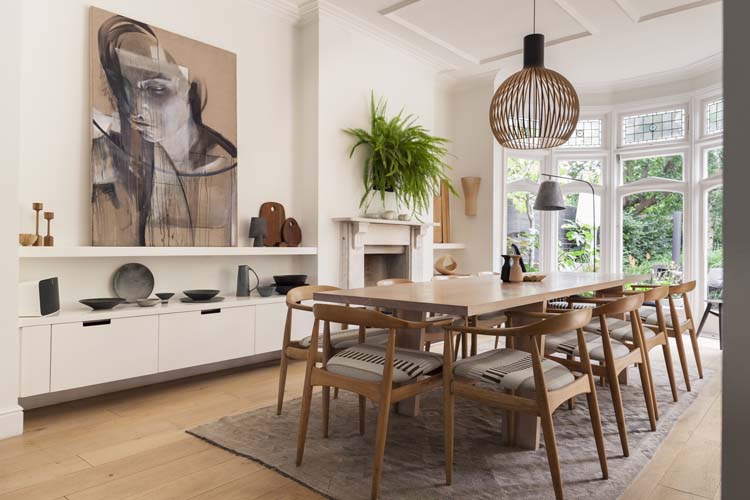 Styling by plainHjem
It´s especially nice to meet new faces especially when the pandemic makes face-to-face opportunities so difficult at the moment.  Yael Shmueli-Goetz and I "met" online when she requested samples from our merino throw collection.
As an ex-curator of contemporary craft and design myself (in the UK in the 1990s) I am particularly drawn to Yael´s sensitivity for selecting and displaying unique – often hand-made objects in her styling work.  Our love of natural tactile, high quality design is another thing we have in common.
Although the heavy paperwork and additional costs of the (ha ha) "frictionless borders" have prevented us from collaborating at the moment I do hope we can work together in future.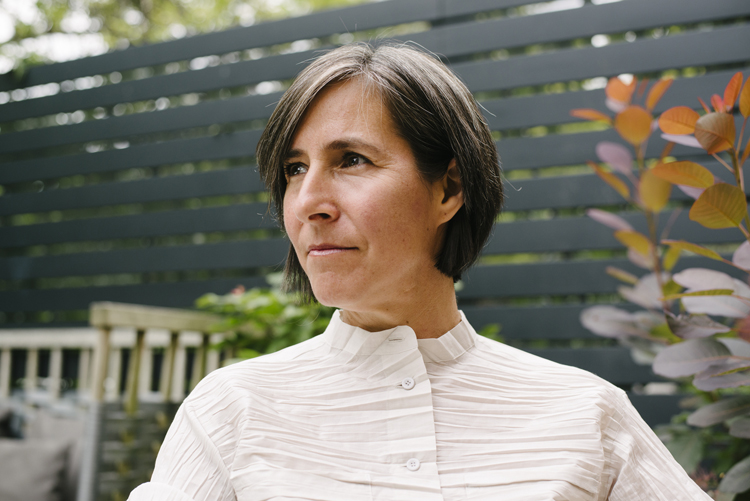 I hope you enjoy our conversation..
Tell us about your work with plainHjem studio.
I formed plainHjem studio about a year ago….  I have always had a great love of design … it took some courage and conviction to take the plunge and make it into a career. As I was never particularly keen on social media, my first task was to engage with Instagram (plainhjem.design) and I must say it has given me great joy as I effectively use it as my scrap book, a place to tag my own designs as well as the wonderful and varied creative work of others'.
Establishing oneself in this new field is challenging enough in 'normal' times so setting up a new studio during a pandemic is optimistic and a little crazy! Alongside taking on residential projects as plainHjem I also freelance for another studio and that has been great as I love working with people and collaborating on creative projects.
If you could choose a piece of furniture for your home right now what would it be and why?
It has to be a mid-century Danish furniture piece as I have a deep passion and admiration for Scandinavian design of the era. So many of the pieces are timeless, iconic and masterfully designed and built. I spent some of my childhood in Copenhagen, Denmark and I think that is where I developed an appreciation of Scandinavian design. I have a particular weakness for chairs and daybeds and my all time favourite chair is the Seal (Salen) chair by Ib Kofod Larsen. It's the curved arms and the incline that is so beautiful as well as the wonderful teak wood frame.
How is Brexit affecting the interior design sector in the UK?
It is hard to fully appreciate but there is no doubt that Brexit is and will continue to have an impact on the sector. I have always sourced beautiful objects, furniture and textiles from smaller, perhaps less established, designers and makers without any consideration to their geographical origin as long as it was within the EU. This is no longer the case as there are various extra charges and tedious paperwork that make these transactions much more complicated and costly. I am very hopeful that with time, a better and fairer system can be established so that both makers and designers can work together collaboratively without 'borders'. Only time will tell…
Do you think the Covid-19 pandemic is changing or enhancing certain design trends?
There is absolutely no doubt that the pandemic is impacting design though again, we are still very much 'in it' and some time away from it, to reflect and evaluate, may bring new insights. For instance, the need to have a dedicated space to work from home means that people are keen to carve out an office space, sit/stand desks are in high demand, and maybe we are moving back to slightly less 'open plan' and more 'broken' spaces that confer greater flexibility.
Anna Champeney Studio (like other British-trained designers such as Eleanor Pritchard and Margot Selby) retains a strong crafts-based philosophy, testing out designs by hand-weaving prototypes in-house and even weaving some smaller products on hand-looms.  What do you and your clients value most about this approach?
I think this is a highly commendable approach and both designers and clients appreciate the time and thought taken to develop new designs and 'feel the love', the dedication and the craftsmanship that goes into making beautiful and unique textiles. It is an important process that cannot be hurried or done away with. I think most clients value this though not all have an understanding of the process and it is therefore the role of the designer to 'educate' clients on the merits of this approach.
How did you come across Anna´s work?  Which of the throws is your current favourite?
I can't quite recall when I came across Anna's work as it was many years ago but possibly through a crafts fair in London. I definitely made a mental note to remember Anna's work as I immediately looked her up when an interior project came along and I felt that her pieces are right for the project and the space.
I LOVE the Optic pattern as I am generally not a pattern person but do love stripes. Moreover, the colour combination in Anna's weaves speak to my love of the Scandinavian palette, and some do feel very mid-century inspired and very pleasing to me.